1. Open the Total Defense Mobile Security Center.

2. Tap on "More" towards the bottom right and then tap on the Total Defense icon next to your email.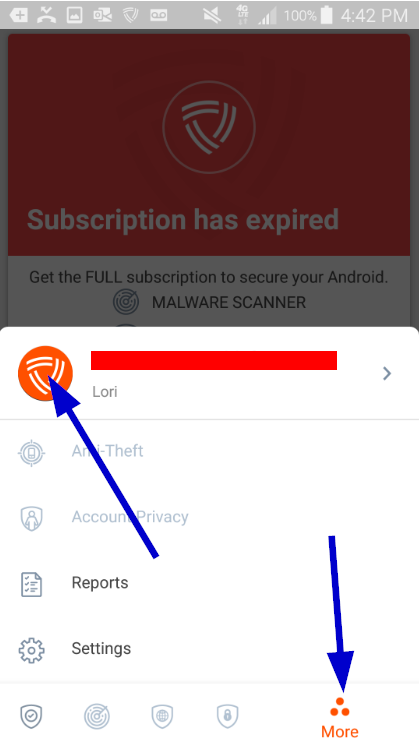 3. Tap "Log out of your Account". You may need to type in the pin number you had originally set up with your software.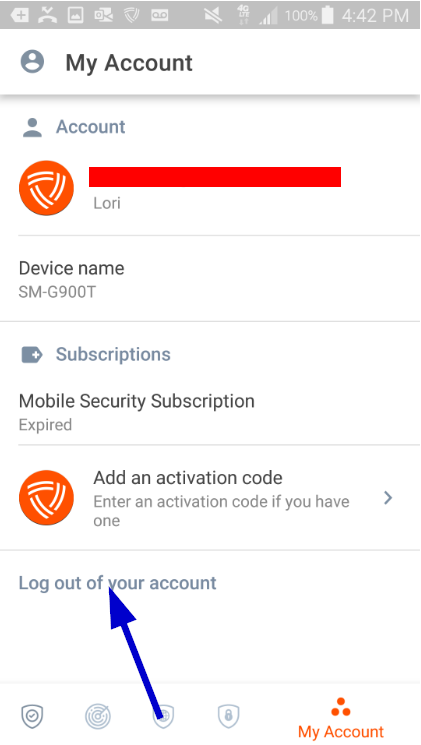 4. Sign in using the email address and password associated with your Total Defense subscription.