Follow the directions to restore selected files from your online backup to your local device.
1. Click the "Backup" icon
from within the Total Defense Console or the Navigation on the left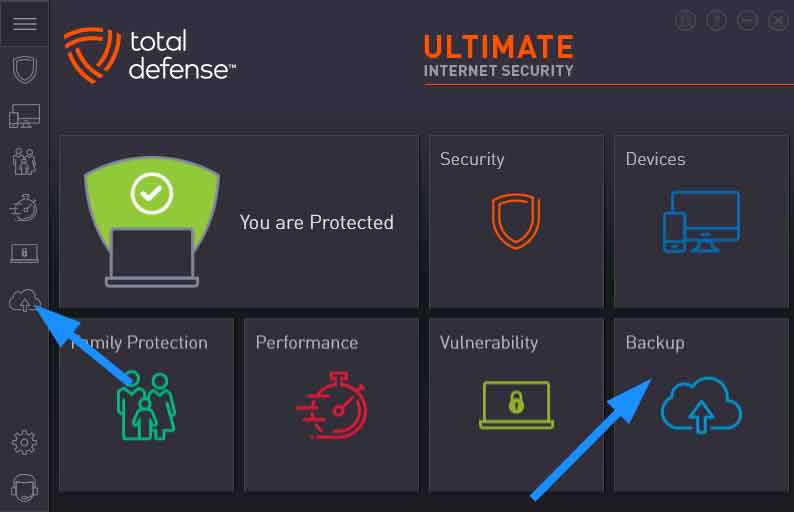 2. Click the "Restore" button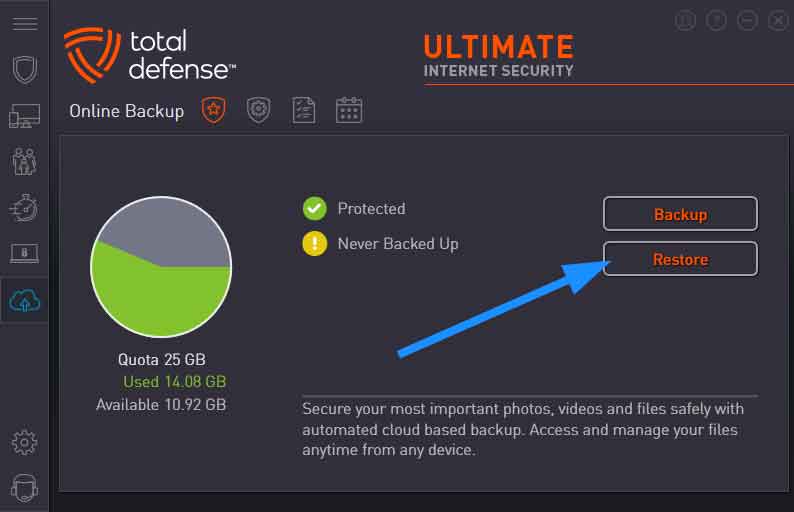 3. Click the "Browse" button to change where the files download to
Use the arrows on the left to navigate to where you want to download the folder/files
then click select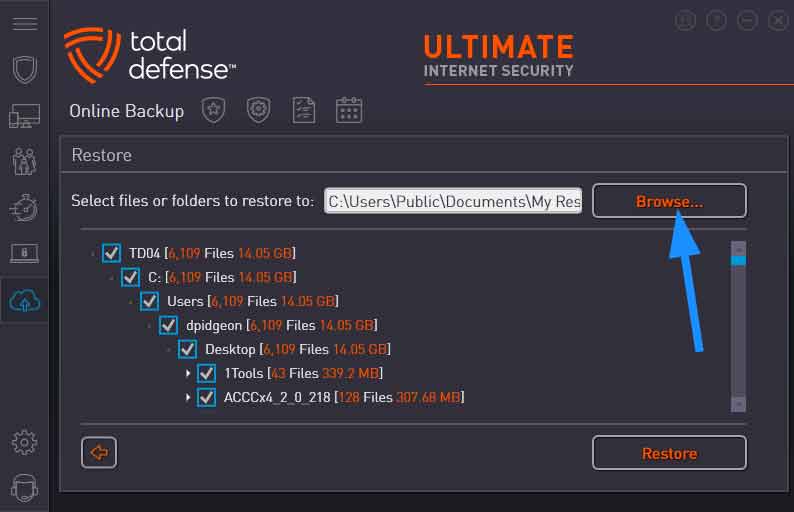 4. Select Files/Folders to restore
Navigate to the designated folder(s) you want to restore
put a check next to the folders/files you want restored

5. Click the "Restore" button
and wait for the files to be downloaded onto your device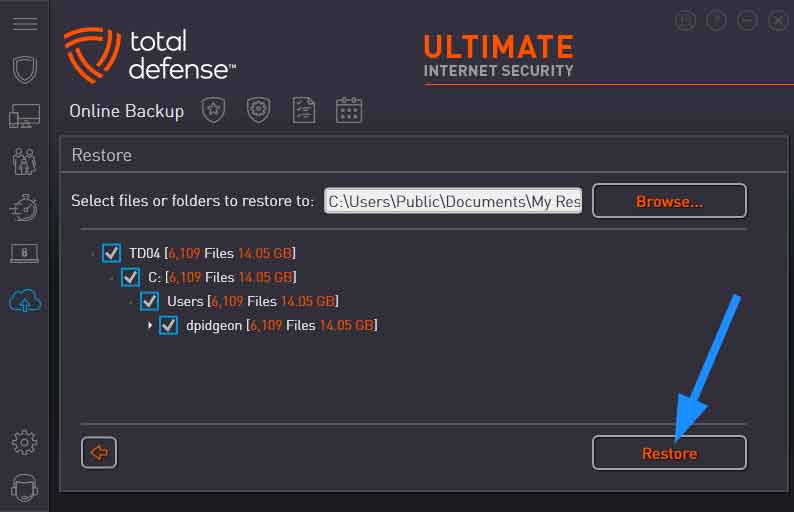 Learn How to perform an online backup.
Note: This information pertains to online backup functionality for Total Defense Premium, Unlimited and Ultimate Internet Security Suite software.