Below are instructions for first time installation of Total Defense Essential Anti-Virus for Mac — for an existing product subscription see this article to install on additional Macs.
1. Register
• Peel back the tab on the inside of your product package to reveal your 20-digit Product Registration Code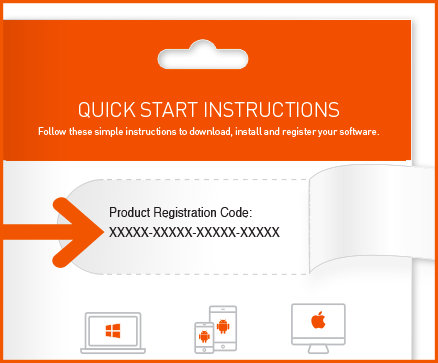 This is where you enter your product registration code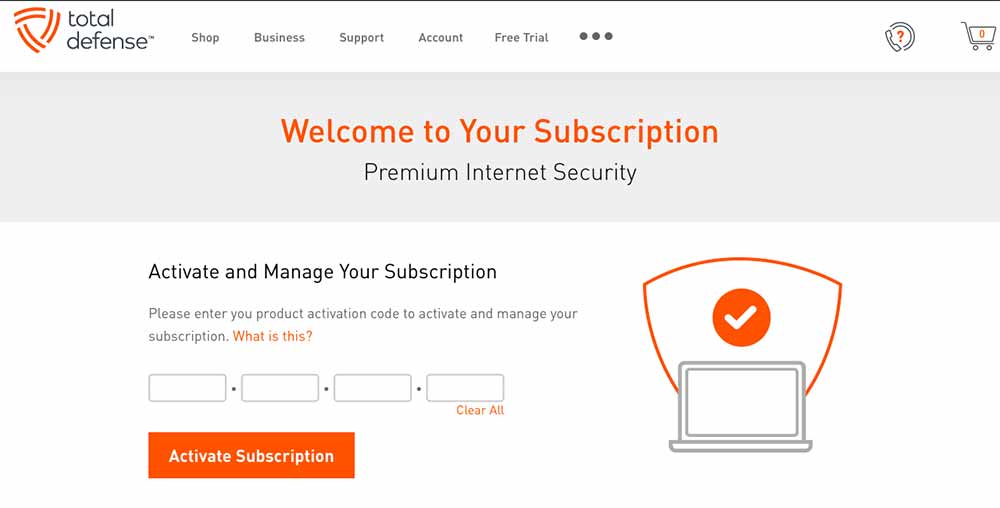 Create your new Total Defense account: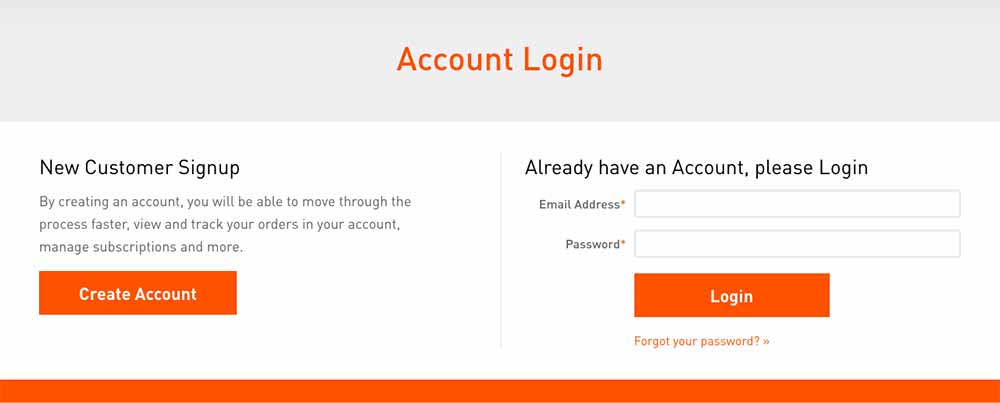 Complete the account setup page as shown below and click the Register button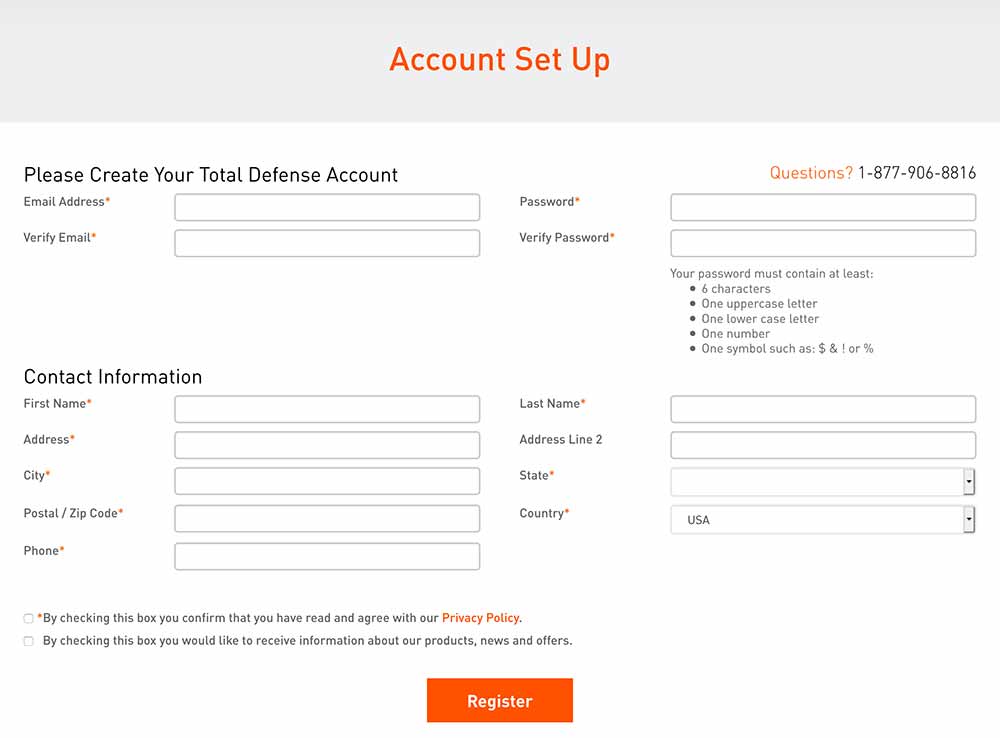 2. Download
A new window will open, click the "Download Mac AV" link under Mac Computers.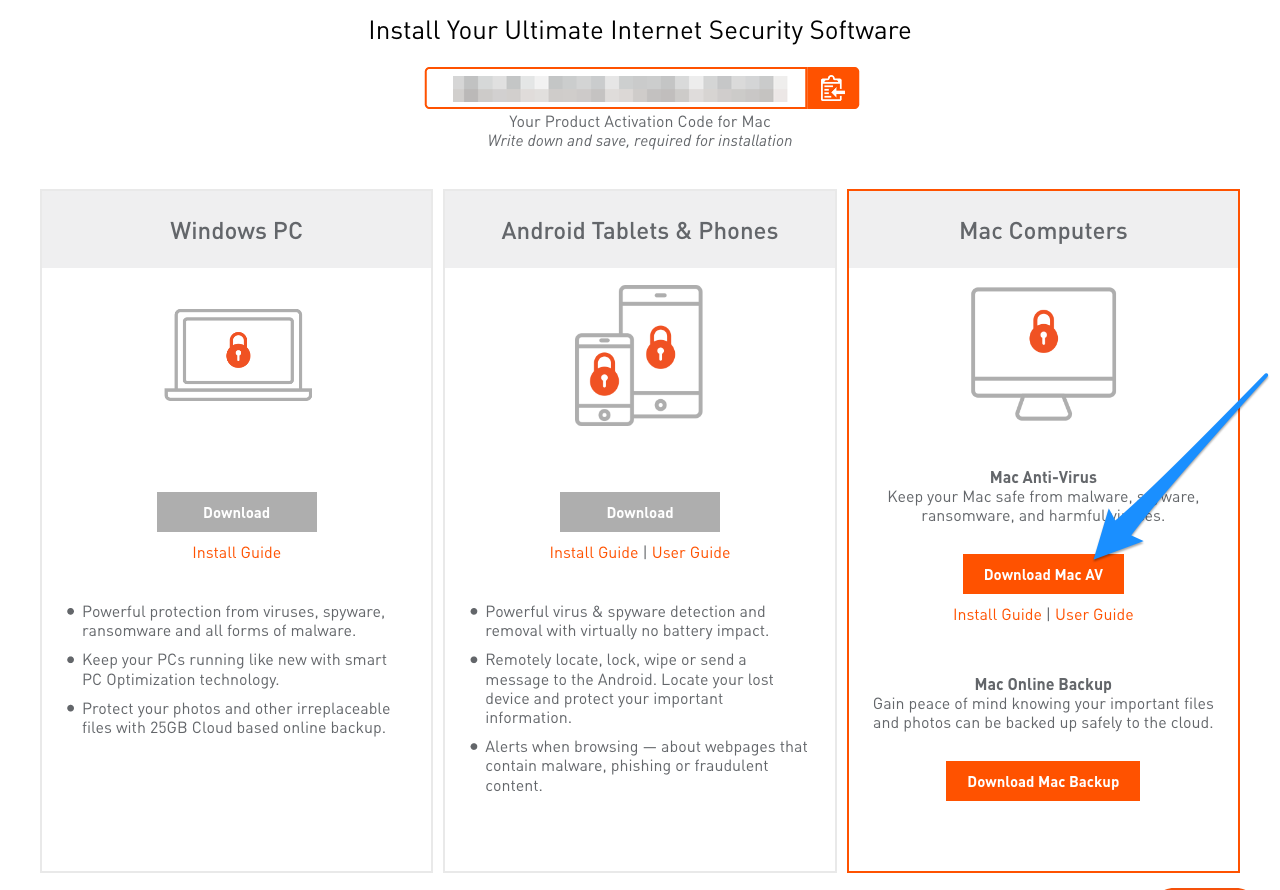 • Click the downloaded file to launch the installer and start the Anti-Virus for Mac installation.

3. Install
• Once the new window opens click "Continue" to start the installation process and follow the on-screen instructions.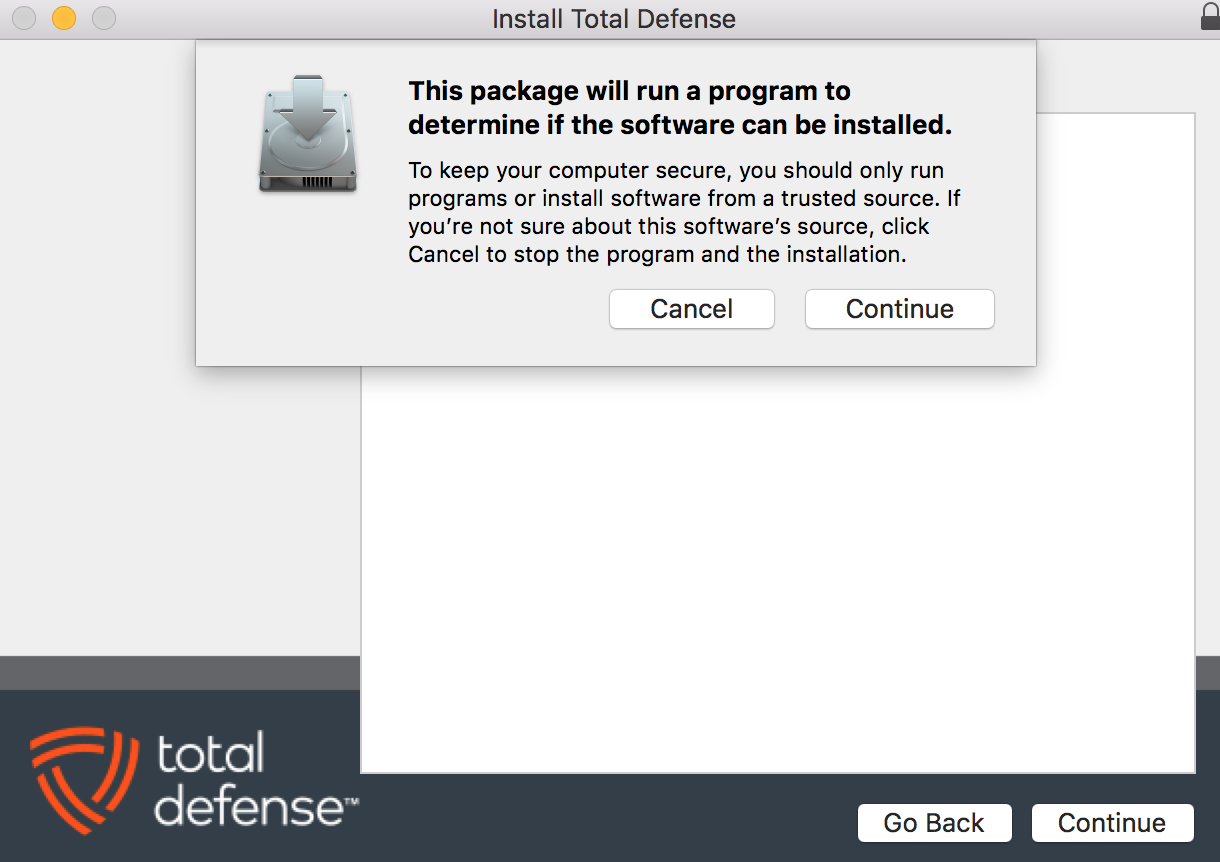 • Click "Agree" to continue.

• Click "Install" and enter the current user or administrator password and click Install Software when prompted to continue the installation.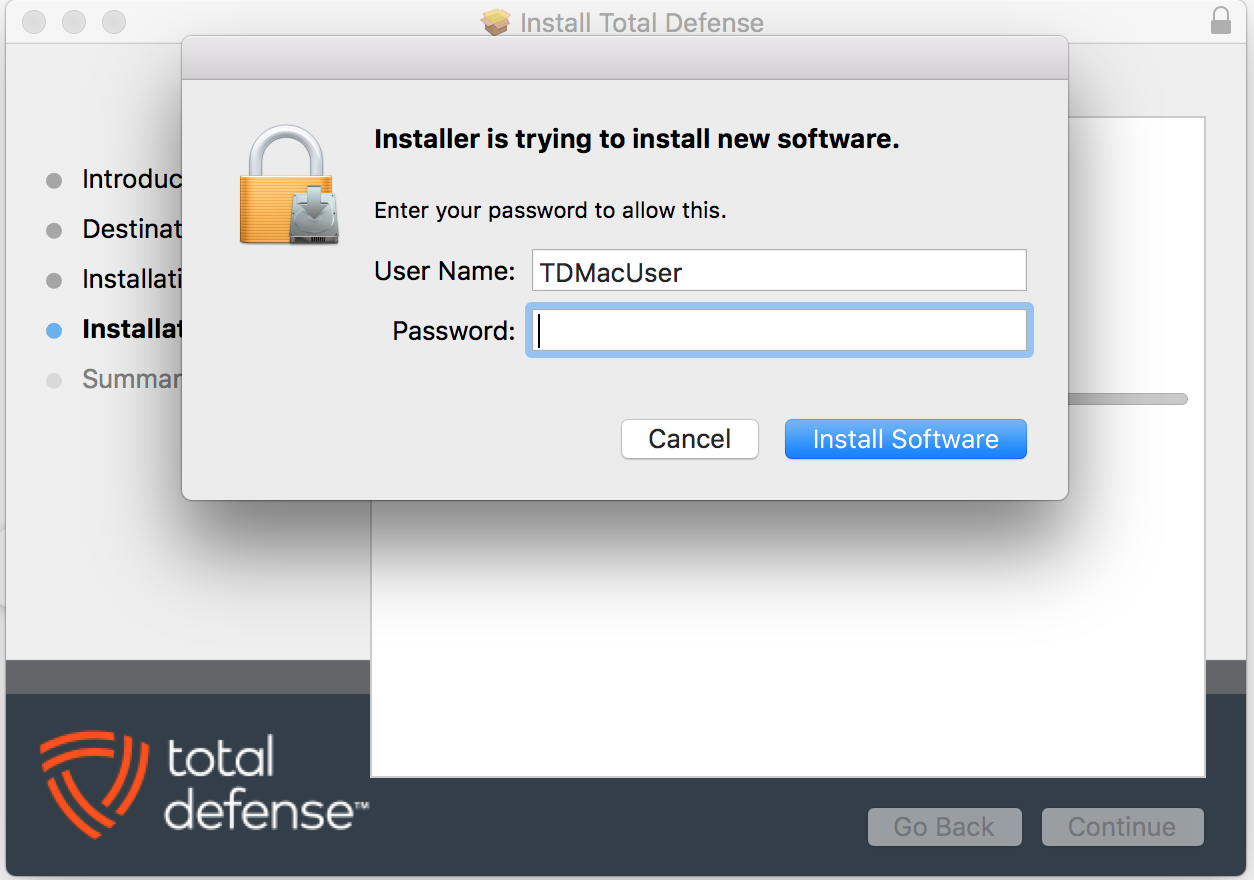 • Allow time for the product to install.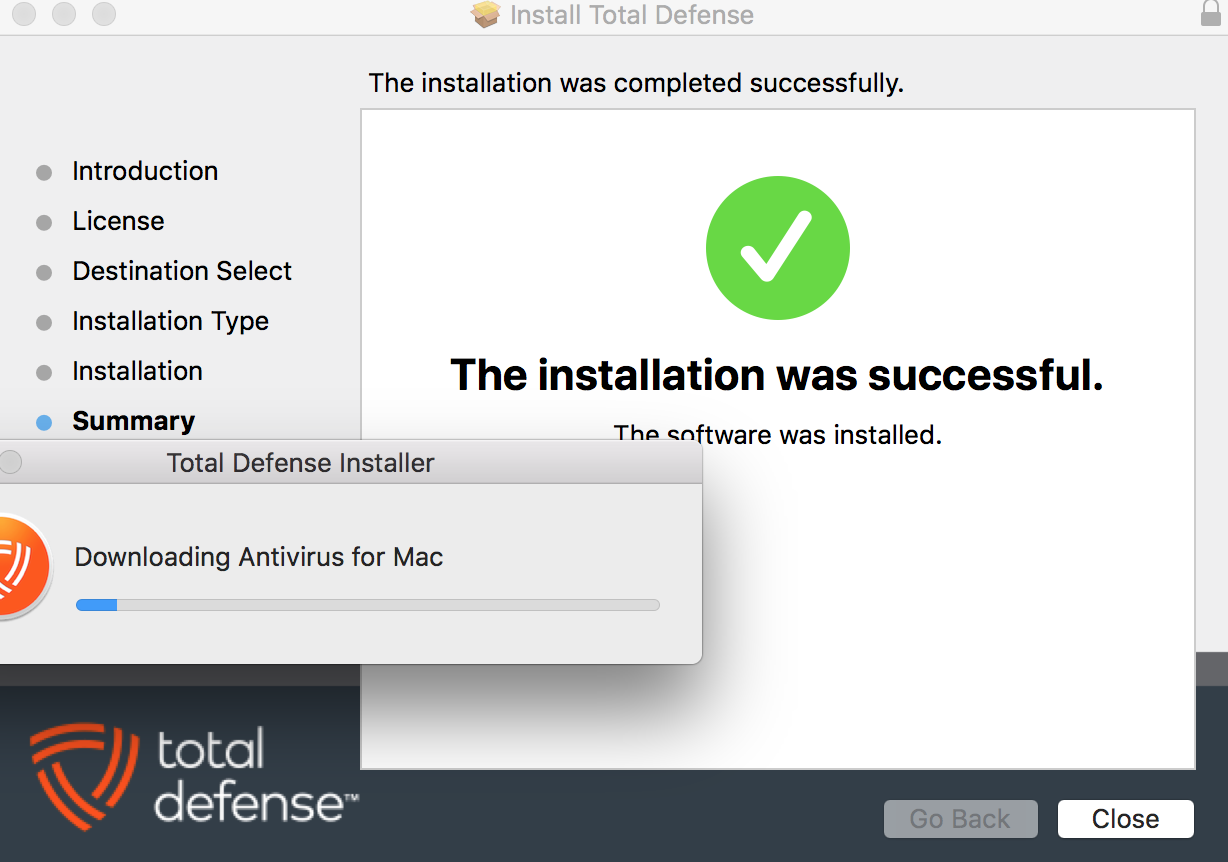 • A new window will open and prompt you to Login to your Total Defense account to complete the installation/registration.

• After registration you will be asked to configure some security settings. You can either enable them now or enable them later.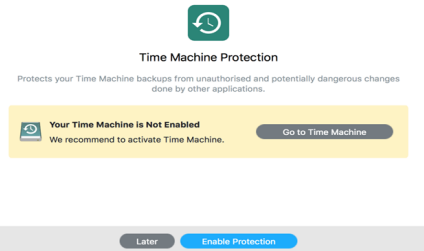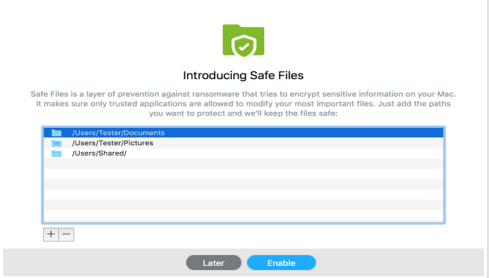 • When you close the window your installation will be complete and the Total Defense Anti-Virus software will be installed on your Mac OS device.