Below are instructions to add files or folders that you may want to excluded from Security scans:
1. Click the "Security" icon
from within the Total Defense Console or the Navigation on the left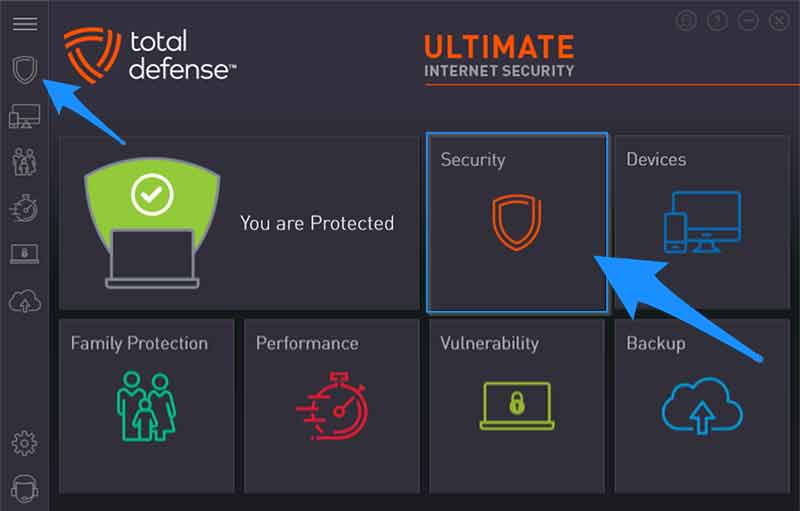 2. Click the "Settings" icon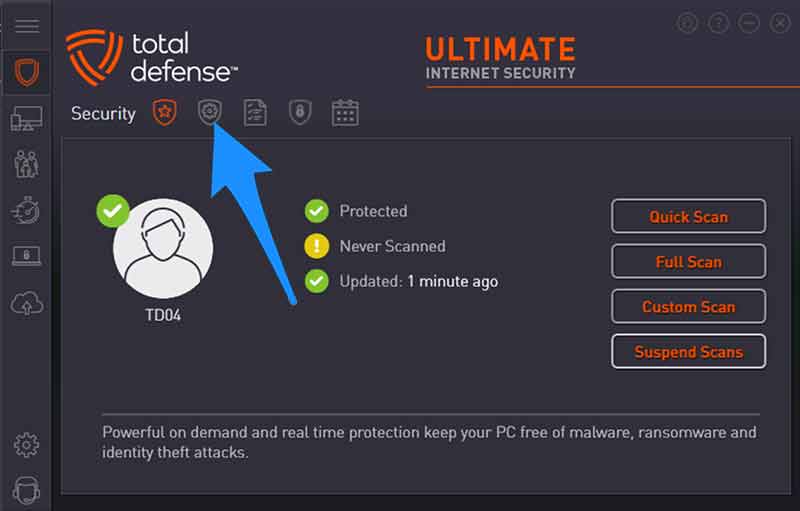 3. Select the "Exclusions" tab and click on "Browse"
4. Add Files/Folders
Use the arrows on the left to navigate to the designated folder
select which files/folders you want excluded on the right
then, click "Add Files/Folders"

5. Click the "Apply" button

You can further customize it so that it will be scanned only in on demand or auto scans. By default, it will not be scanned by either.
Note: This information pertains to Security settings on Total Defense Premium, Unlimited, Ultimate, Essential AV and Internet Security Suite software.