1. Execute the "TotalDefenseUtility.exe" located at the installation directory, usually at:C:\Program Files\TotalDefense\Suite

3. Click on the collect logs icon. Allow time for the Total Defense Utility to finish collecting logs, it may take several minutes.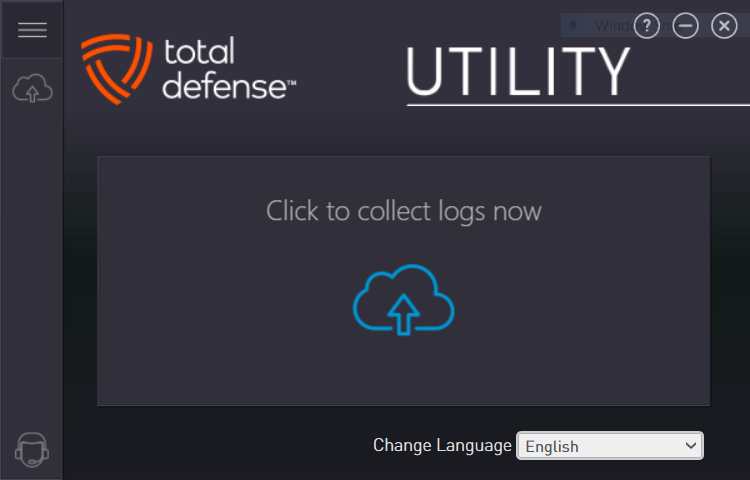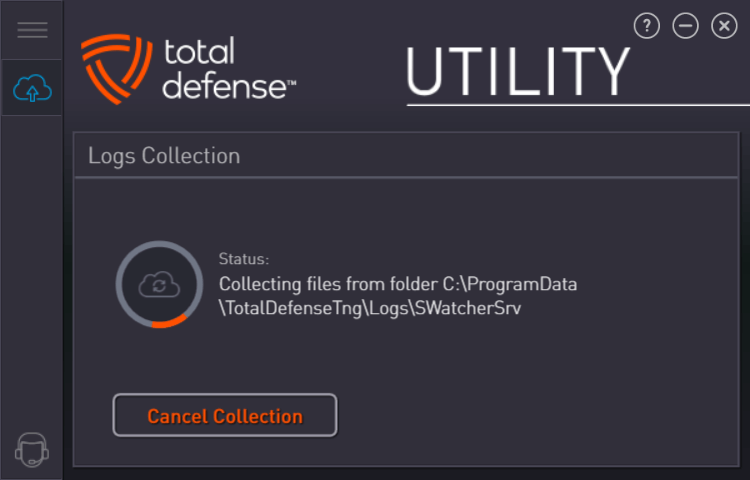 4. Click on "Browse to logs" to open the folder containing the log file.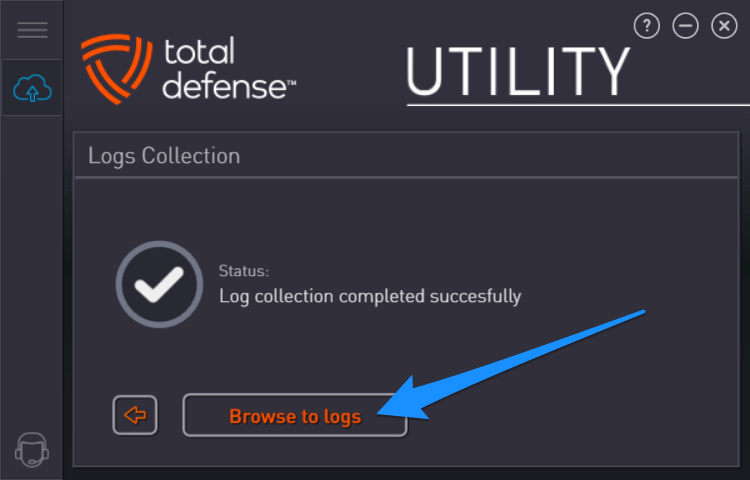 5. You can then take this file and email it to support@totaldefense.com.