1. Open the File Explorer and navigate to: C:\Program Files\TotalDefense\Suite

2. Open the Prd.LogsCollector.exe tool.
3. Click on "Start" and allow time for the log collector to finish.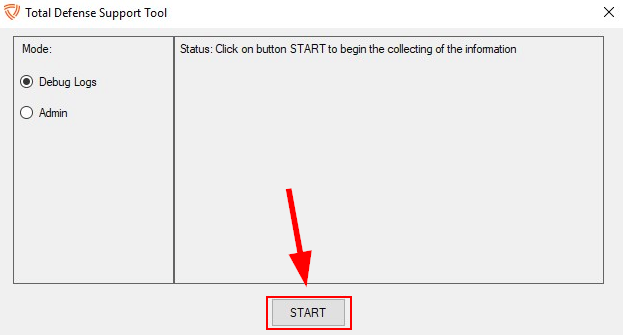 4. Click on "Open log folder" to open the folder containing the log file.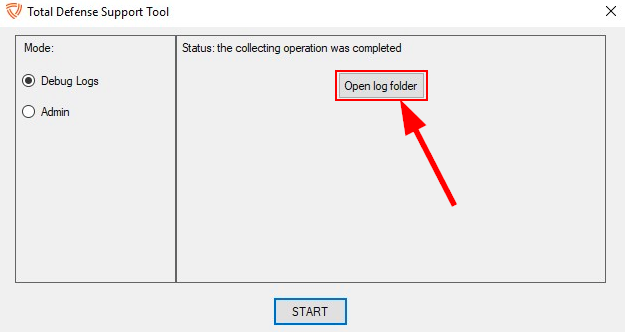 5. You can then take this file and email it over to Support@totaldefense.com.