Below are instructions for first time installation of Total Defense Anti-Virus — for an existing product subscription see this article to install on additional devices.
1. Create your Account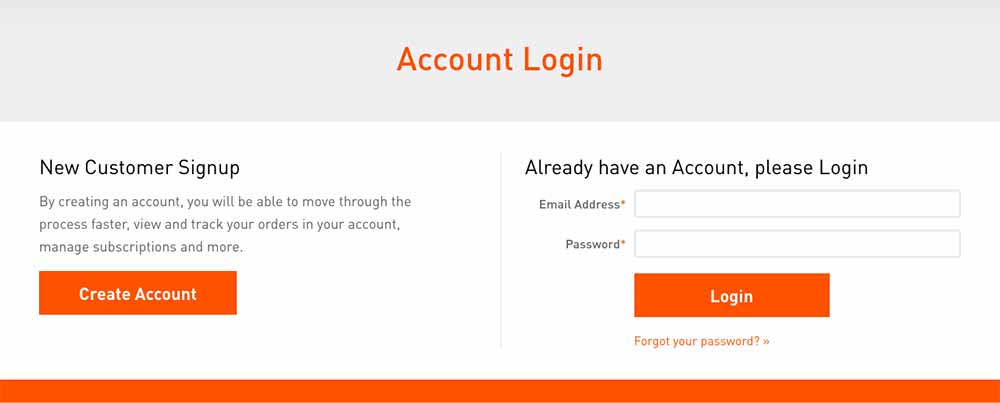 2. Account Setup
Complete the account setup page as shown below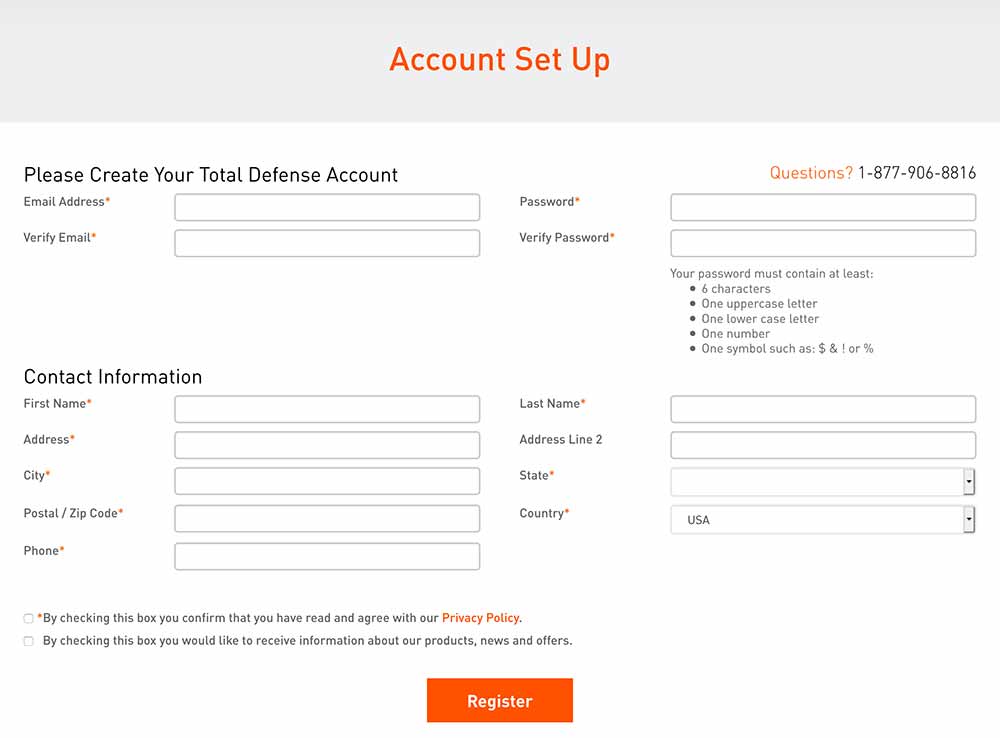 3. Activate your Subscription
Input your activation code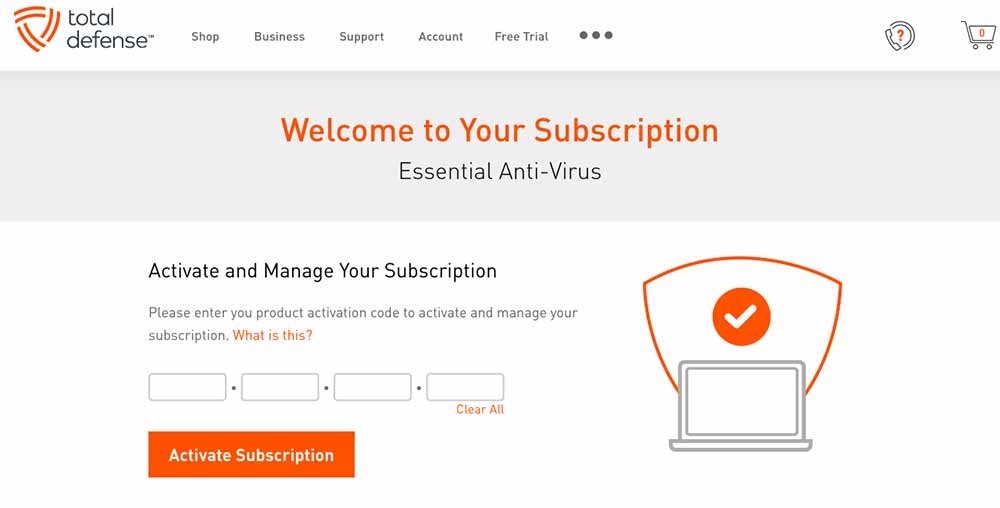 4. Download the Software
Click on the Download button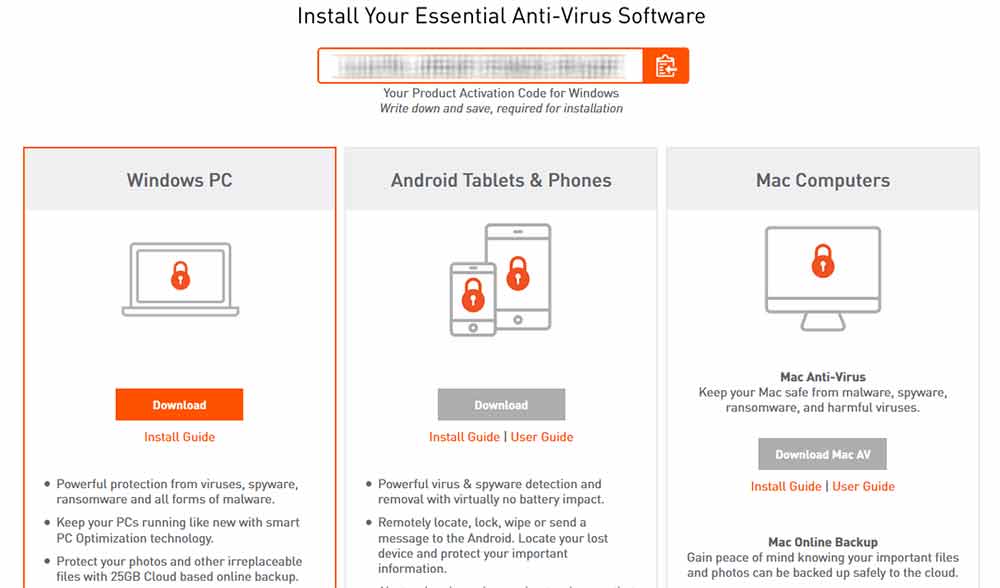 This will open a dialog box. Save the file.
If you use Firefox, it will look like this: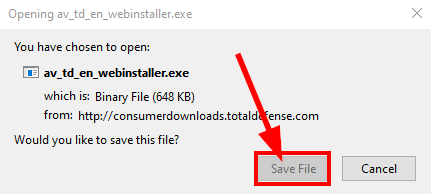 If you use Chrome, it will look like this:

If you use Internet Explorer, it will look like this:

5. Allow the File time to Download / Extract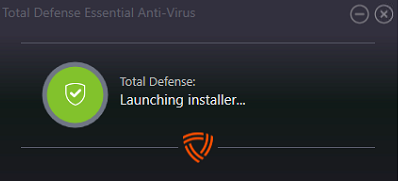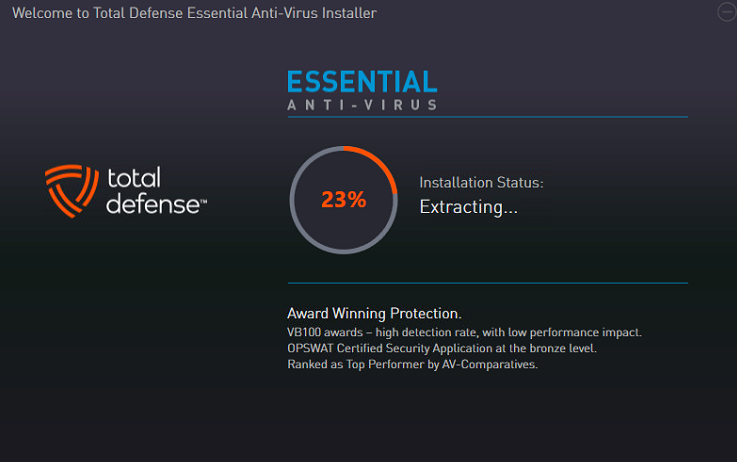 6. Click "Install" and allow time for the product to install.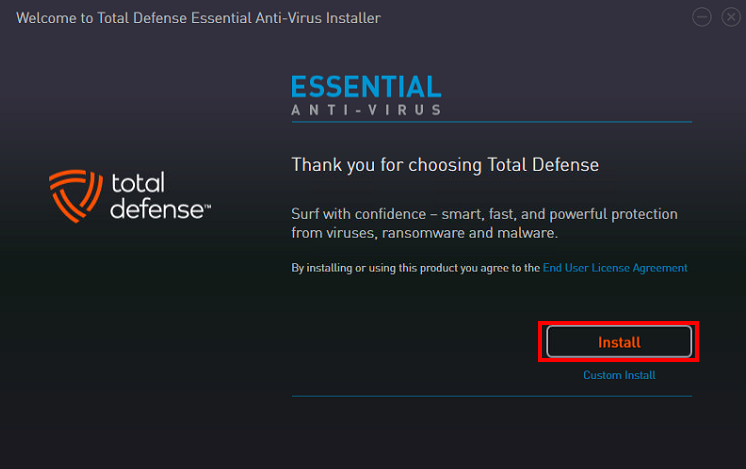 7. Click "Finish."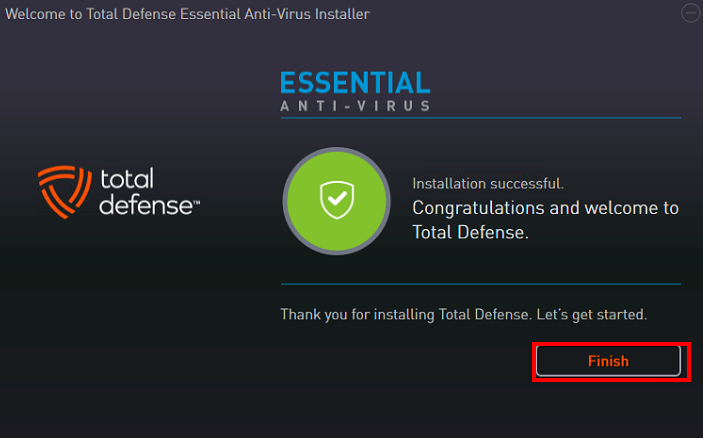 8. Allow some time for the anti-malware signature files to download...
Then the Total Defense software installation will be complete and fully working on your computer.