What is Snapshot?
When the snapshot feature is enabled, if someone were to enter an incorrect password/passcode pattern 3 times, the Total Defense Mobile Security Center will take a picture with the forward facing camera and upload it to your account at central.totaldefense.com for your review.
How Do I Enable Snapshot?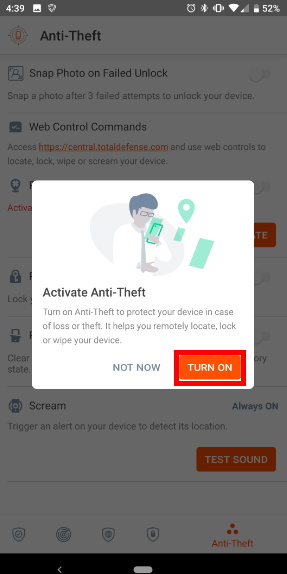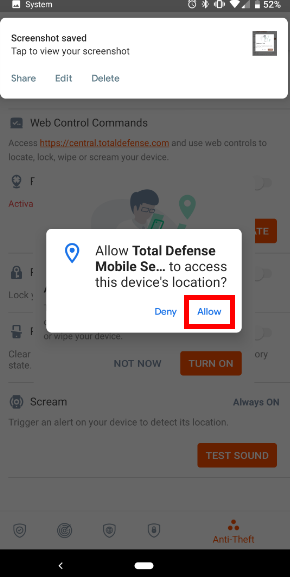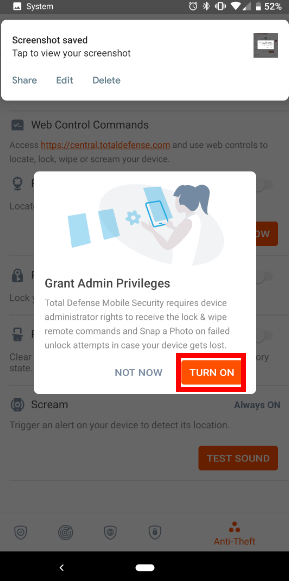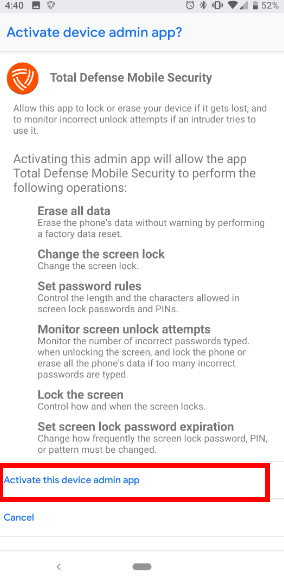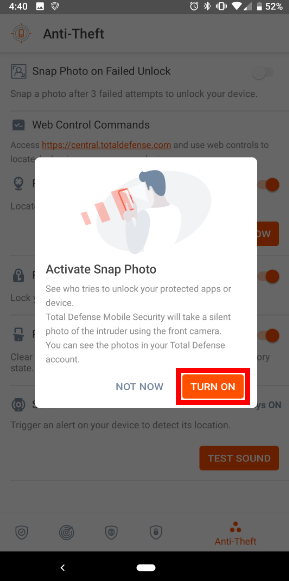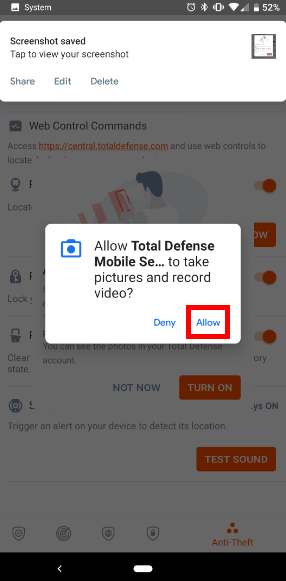 Make sure to enable Total Defense as a Device Administrator and set a pin. Then, tap on the Snapshot switch to turn the feature on and allow the permissions.
How do I view the picture?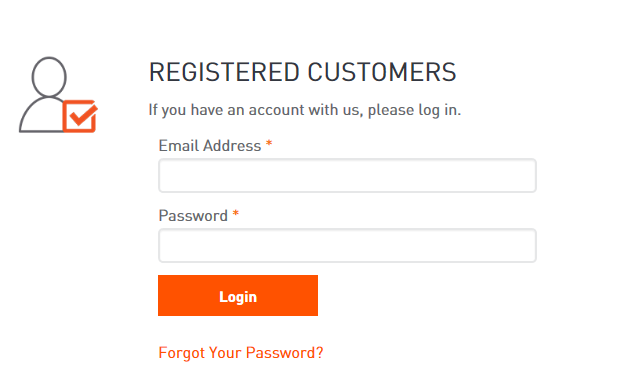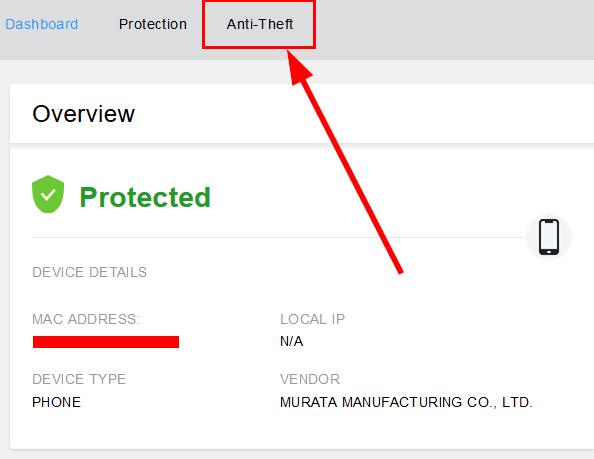 Click on the picture to enlarge the photo.