Follow these instructions for running a Vulnerability scan. Update software applications to the latest version ensuring security flaws are patched.
1. Click the "Vulnerability" icon
from within the Total Defense Console or the Navigation on the left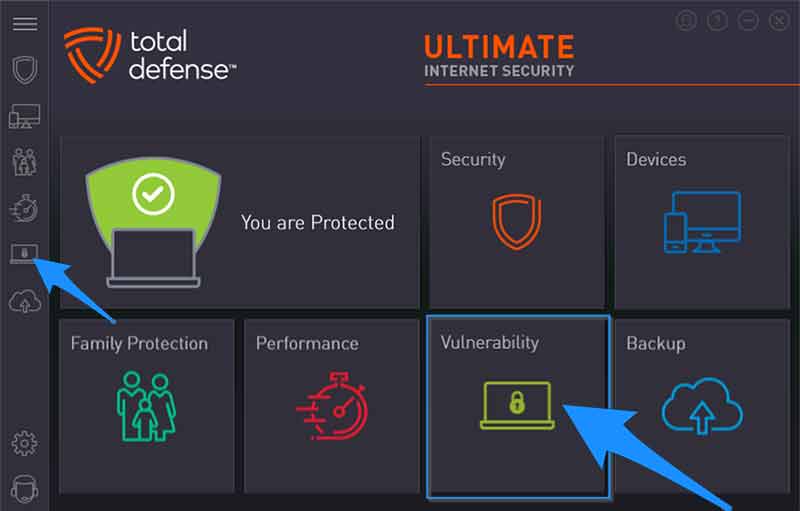 2. Click the "Scan" button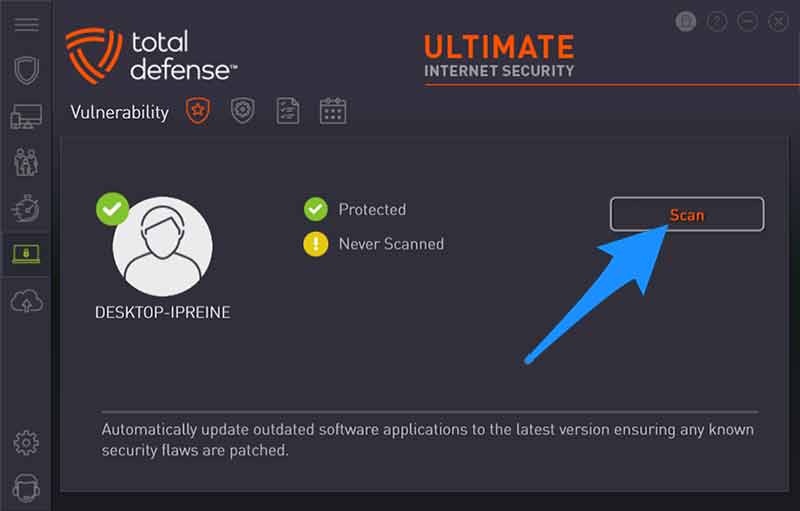 Allow some time to elapse for the scan to complete.

3. Click the "Update" button, when a vulnerable app is detected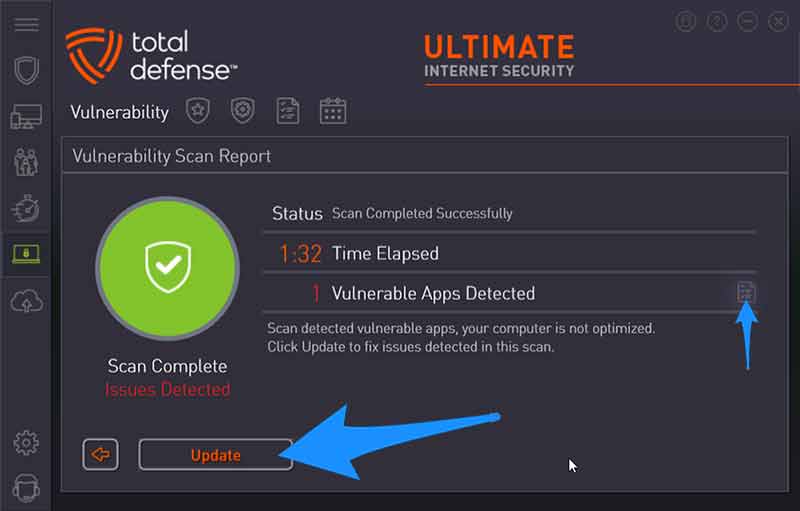 Allow time for Total Defense to update the app.
All Done! The detected issues have been resolved and your device has been optimized!
Note: to view the detected issues, click on the detail icon to the right of "Vulnerable Apps Detected"
Note: This information pertains only to performance scans with Total Defense Ultimate, Unlimited and PC Tune-Up.