Below are instructions for first time installation of Total Defense Premium — for an existing product subscription see this article to install on additional devices.
1. Download
If you use Firefox, it will look like this: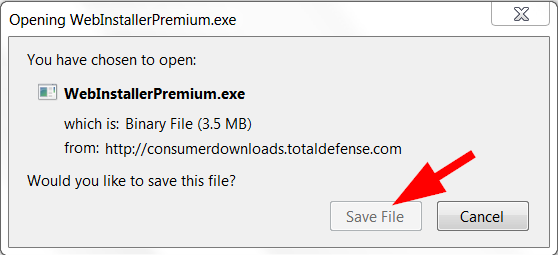 If you use Chrome, it will look like this:

If you use Internet Explorer, it will look like this:

2. Install
• Allow the File time to Download / Extract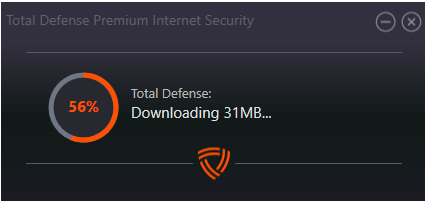 • Click "Install" button and allow time for the product to install.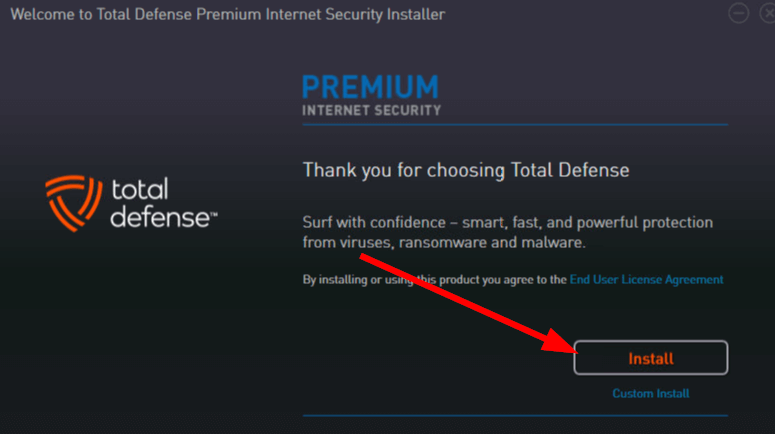 • Click "Finish" button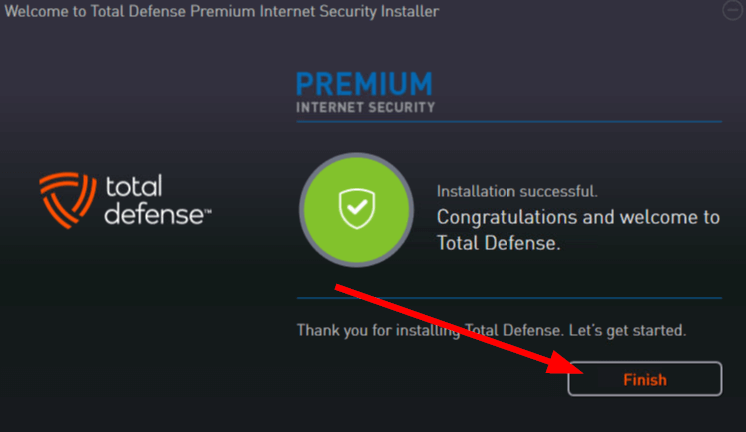 • Allow some time for the anti-malware signature files to download...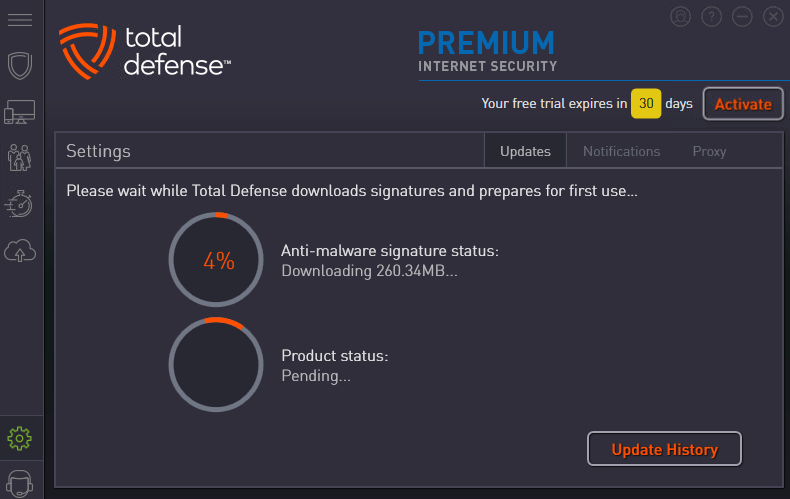 3. Register
• Follow onscreen prompts to set up your Total Defense account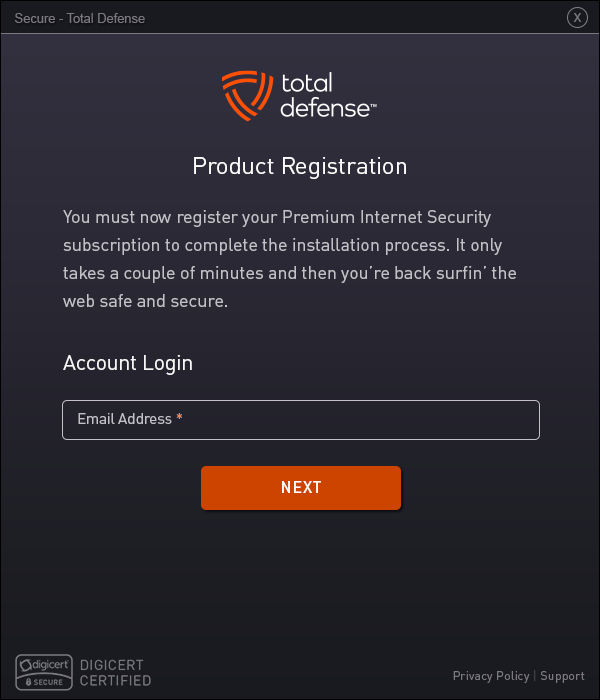 • We will send an email with a code to Verify the customer email address you entered. Please open your email and enter that 6-digit verification code when prompted.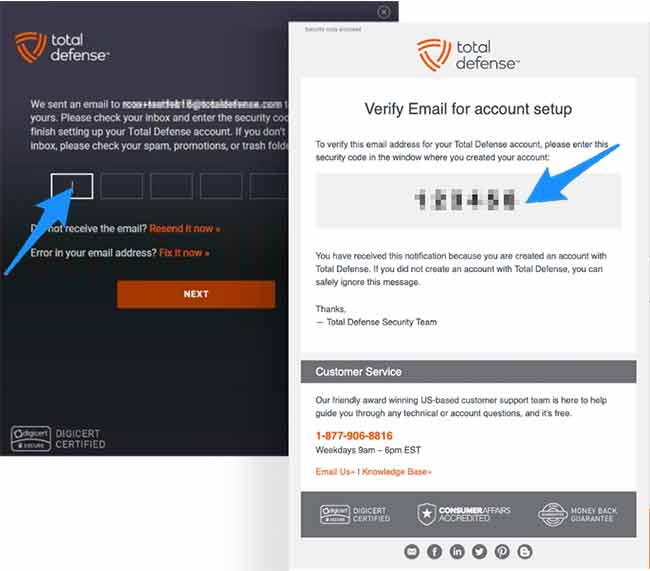 • Peel back the tab on the inside of your product package to reveal your 20-digit Product Registration Code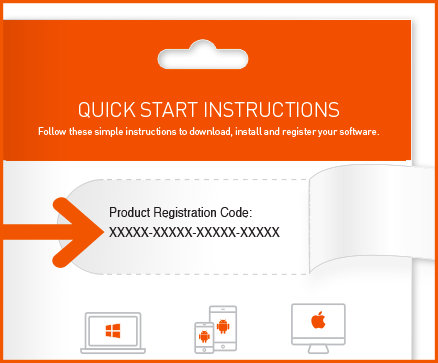 • Enter your 20-digit Product Registration Code found in your product package when prompted, then click the "Register Product" button.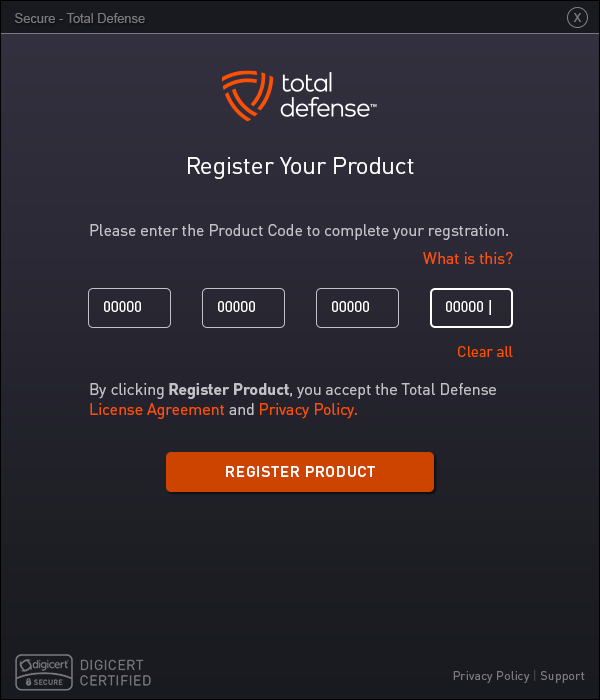 • Opportunity to enroll in our Automatic Renewal Service
Total Defense Auto Renewal Service ensures your subscription remains active, there is no lapse in coverage, you always stay protected and you will also receive the exclusive Virus-Free Guarantee program benefit.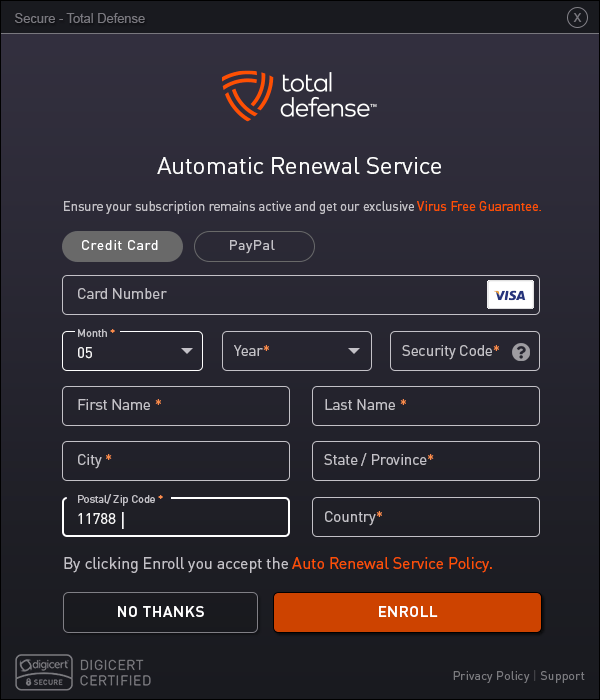 • Then the Total Defense software installation will be complete and fully working on your computer.