If your asking "How do I find Total Defense and open it on my computer" please review the following directions:
Windows 10
From Start Menu
1. Click on the "Start Menu"
2. Select your "Total Defense" product from the start menu application list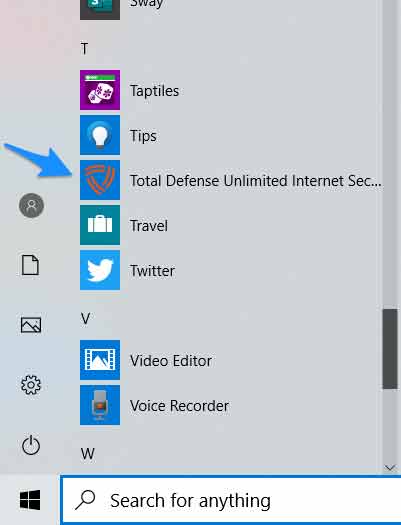 From Taskbar Notification area
1. On the bottom right of your screen, click on the "Up Arrow" in the taskbar notification area

2. Then right-click the "Total Defense" orange shield icon and select "Home"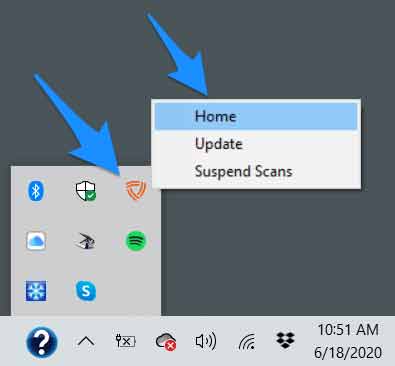 From Taskbar pinned application area or Shortcut
You may have pinned your Total Defense application to your taskbar or have a desktop shortcut icon to your Total Defense product.
On the bottom of your screen in the Taskbar click the "Total Defense Console" orange shield icon
Click the "Total Defense Console" orange shield desktop shortcut icon