Below are instructions for setting up automatic security scans for your Total Defense software:
1. Click the "Security" icon
from within the Total Defense Console or the Navigation on the left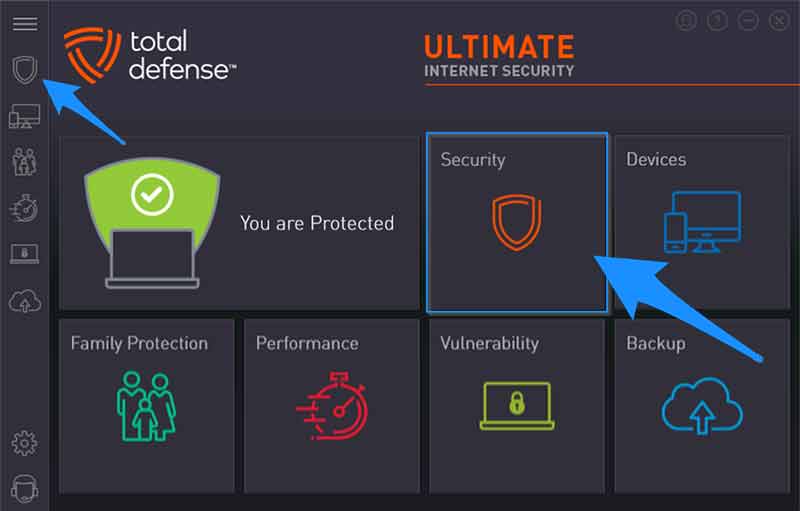 2. Click the "Calendar" icon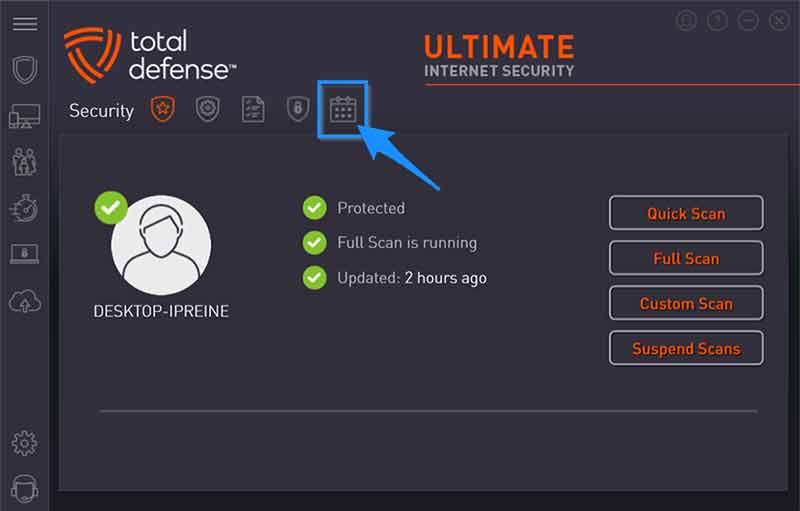 3. Turn On, Set Time and "Apply"
Turn the schedule scan ON
Choose the frequency, days, and time you would like your scans to run
and finally click "Apply"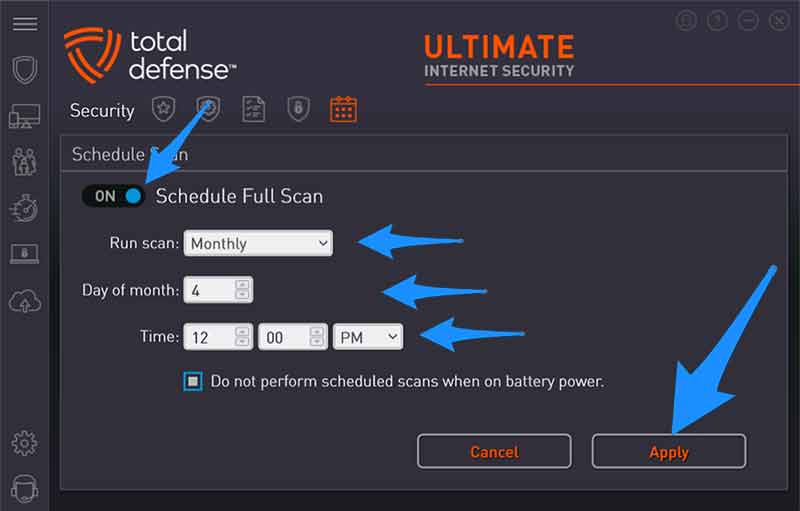 Note: Scheduled scans will only be completed at the scheduled time if the computer is on, not in sleep mode or signed out. Please take that into consideration when selecting the scan time.