In this section, you can toggle on and off the Web security settings for Malware, Phishing, Exploits, and Windows Firewall.
1. Click the "Security" icon
from within the Total Defense Console or the Navigation on the left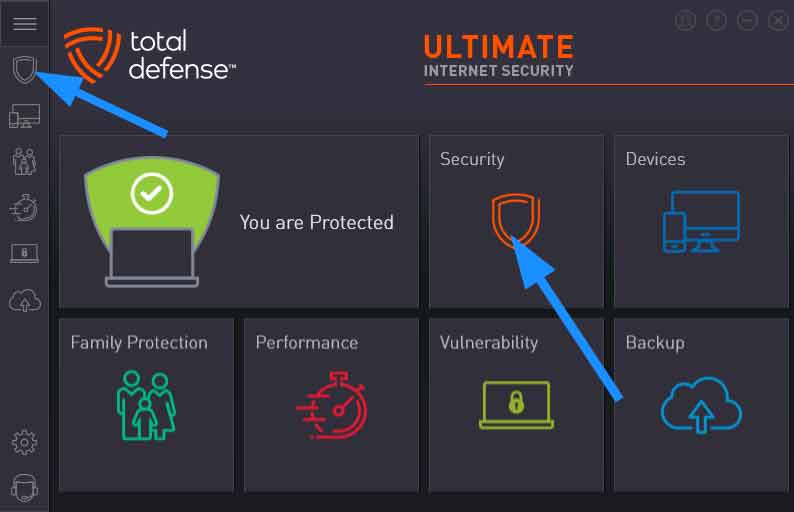 2. Click the "Settings" icon
then select the "Web Protection" tab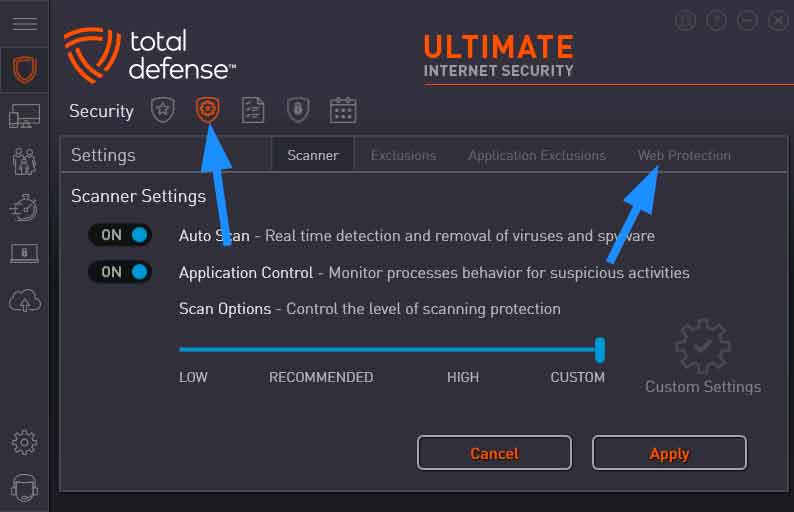 3. The default security setting is "ON"
After making any changes, click the "Apply" button at the bottom right.