Prior to performing any scans on your computer it's recommended that you make sure you have the most up to date version of your software. How to update Total Defense.
Below are instructions for running security scans with your Total Defense software:
1. Click the "Security" icon
from within the Total Defense Console or the Navigation on the left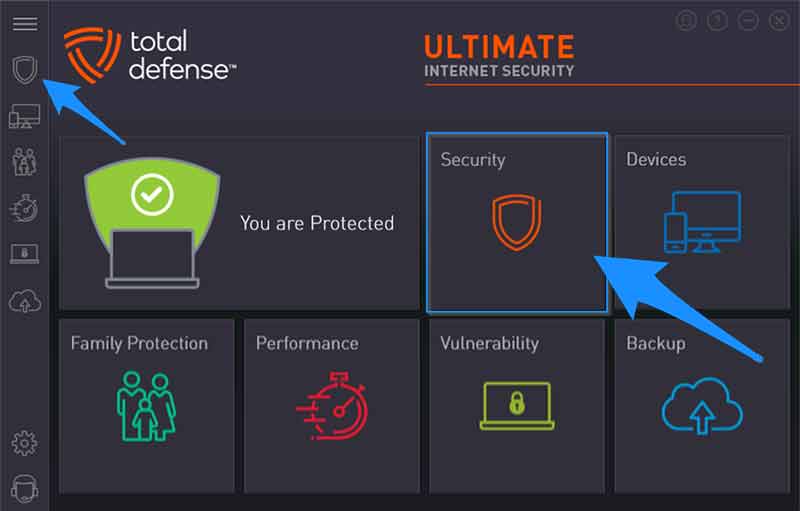 2. Select the type of Scan to run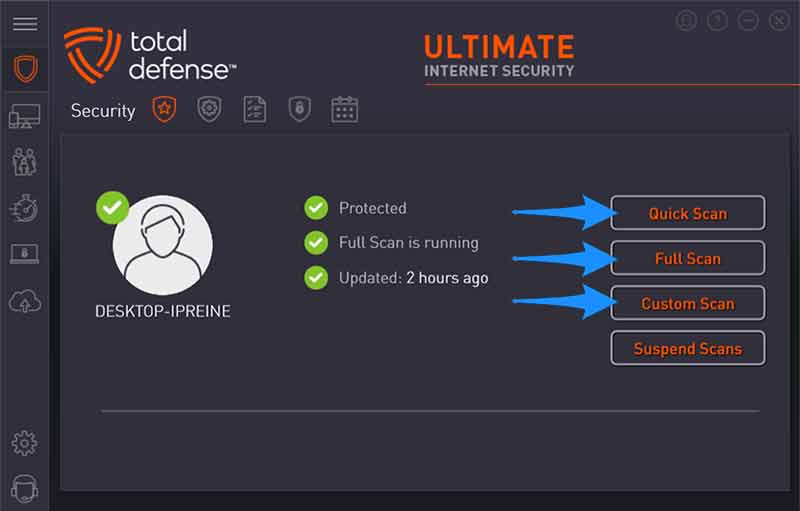 Quick Scan

Searches only locations that are common hiding places for malware. It is recommended to run a Quick Scan when you want to quickly confirm if an infection just landed in your computer.
Full Scan

Full scans search all areas of your device for malware. It is recommended run a Full Scan at least once every week.
Custom Scan

Custom scan enables you to select specific files and/or folders to scan for malware. Custom scan takes a longer time than Quick scan but less time than Full Scan.
3. View Results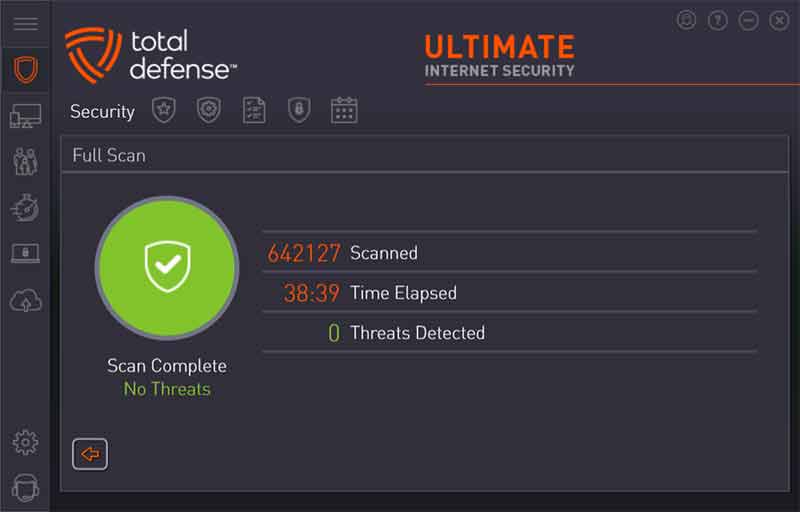 For all scans, once the scan is complete, the results will be displayed for you to review.
Note: This information pertains to running security scans only on Total Defense Premium, Essential AV, Unlimited, Ultimate and Internet Security Suite software.