Prior to running a scan on your computer it's recommended that you make sure your software is up to date. For instructions - Click Here
Note: This information pertains only to Total Defense ISS, Premium and Unlimited software.
Full scans search all areas of your computer, including boot sectors, hard drives and removable media such as ZIP drives, floppy drives and CD/DVD drives for Infections.
1. Open Total Defense Anti-Virus.
2. Click the My Security button
3. Click the Scan button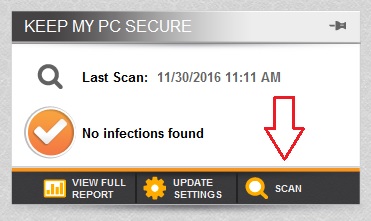 4. Click the Full Scan button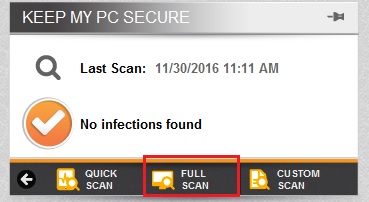 5. Wait for the scan results