Opera web browser - A system gets effected with a browser redirect due to file sharing, downloads, e-mails and loading infected webpages. These kinds of redirects use scare tactics to get you to call their number and let them into the computer. You can rid yourself of these by clearing the cache of your web browsers and then restarting your computer.
Please use the steps below to clear the redirect from your device:
Open Opera and click on the "History" icon as shown below: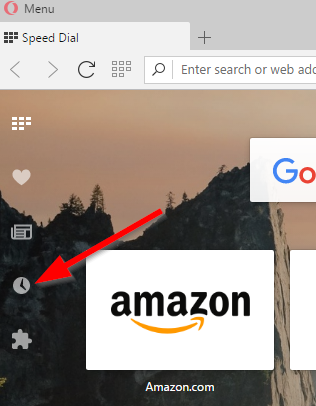 Click on "Clear browsing data" in the top right.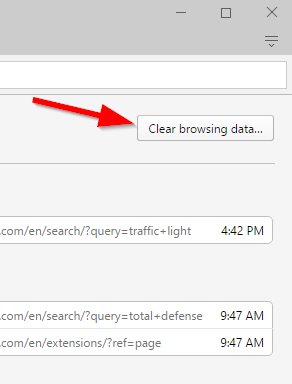 Open the drop down menu and select "The beginning of time" and check all boxes. Then click on "Clear browsing data".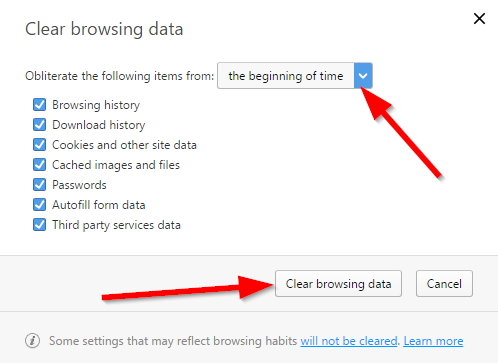 When finished, restart your browser.