If you forgot your password and you need to do a password reset:
2. Click the "Forgot your password?" link
The text link is located just below the Login button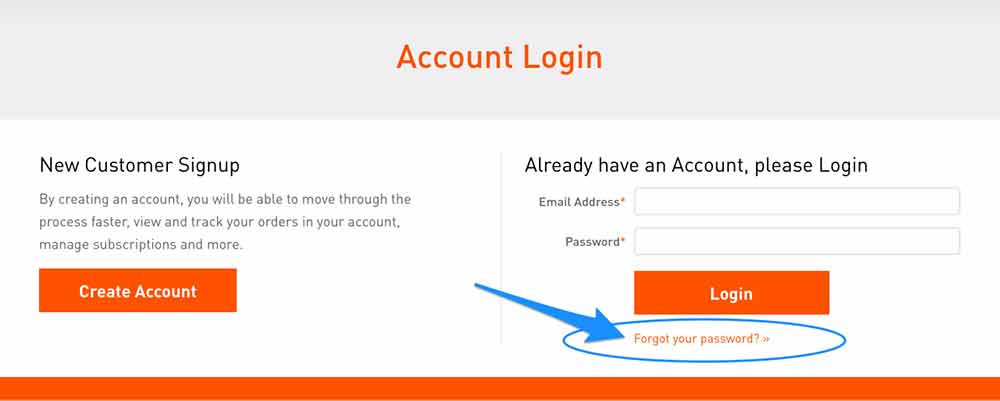 3. Re-enter your email address
Enter the email address associated with your Total Defense account and click the Get New Password button
An email with a reset link will be sent to that email address

4. Check your email
You will receive a "Total Defense password recovery request" email
Click the Reset Your Password button in the email
If you do not see the email, please check your Spam folders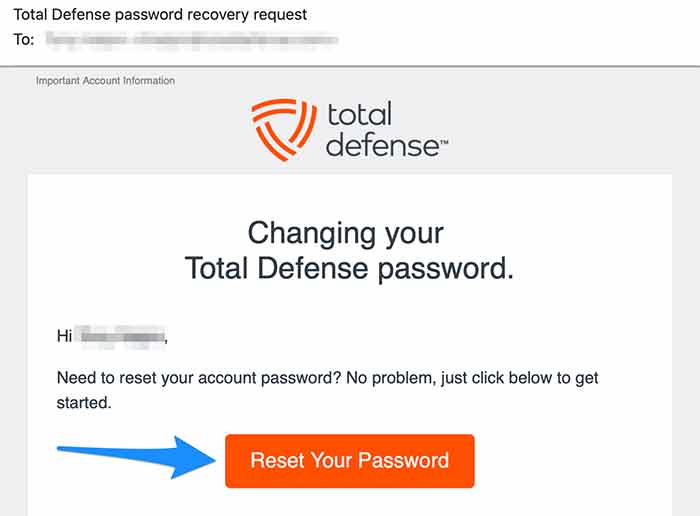 .
5. Create a new password
The email reset link will open a new page
Enter and confirm your New Password

Password must include at least: one upper case letter, one lower case letter, one number, and one symbol such as @ ! & $

Click the Save Changes button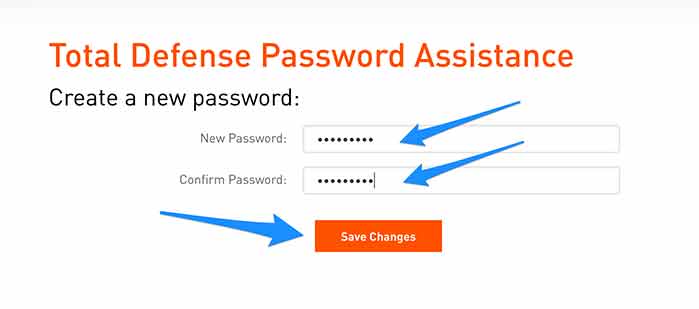 Your password is now reset, login to your Total Defense account with the New Password
You will also receive a "Your password was successfully reset" confirmation email with a link to Account Login