Below are instructions to suspend auto scans for a selected time in your Total Defense software:
1. Click the "Security" icon
from within the Total Defense Console or the Navigation on the left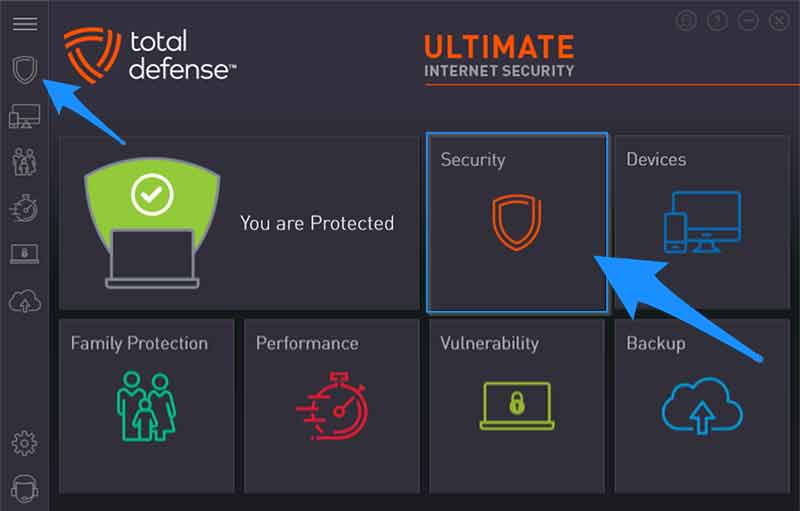 2. Click the "Suspend Scans" button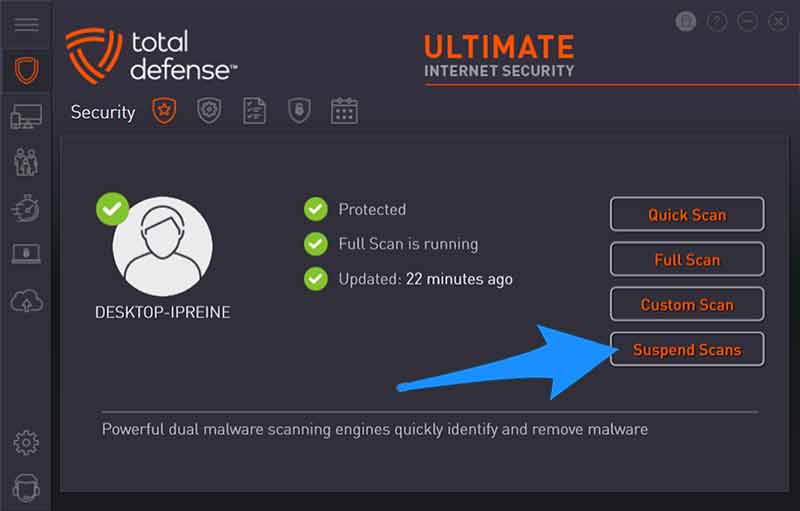 3. Select how long you would like to snooze the scans for and click "Suspend Now" button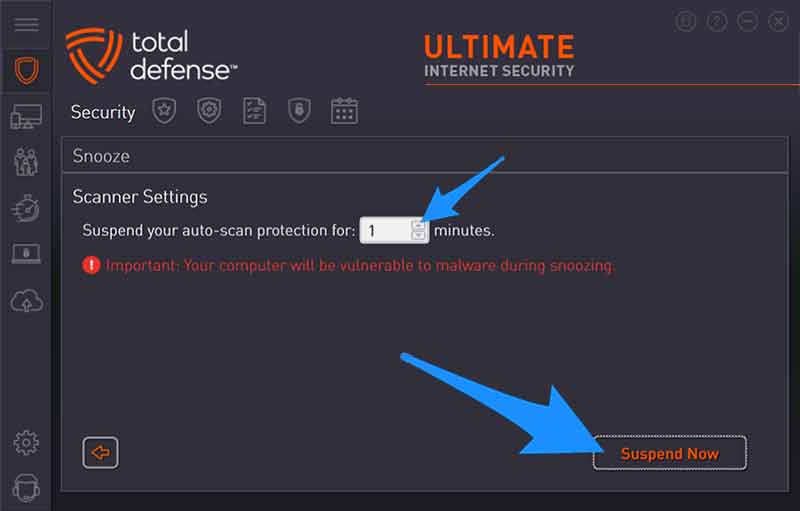 You will see a green check mark showing that the snooze has been started successfully.

Note: This information pertains to suspending scans on Total Defense Premium, Unlimited, Ultimate, Essential AV and Internet Security Suite software.