Below are instructions to view a report of websites blocked by the Family Protection web filters.
1. Click the "Family Protection" icon
from within the Total Defense Console or the Navigation on the left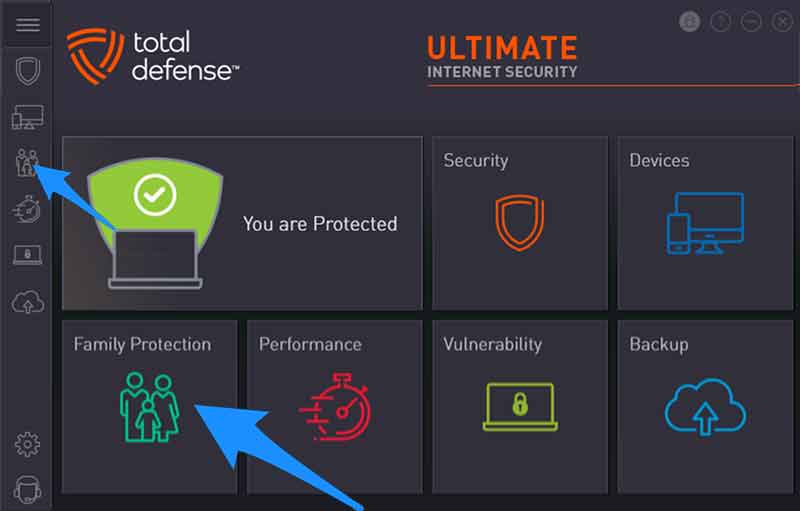 2. Click on the Profile that you want to view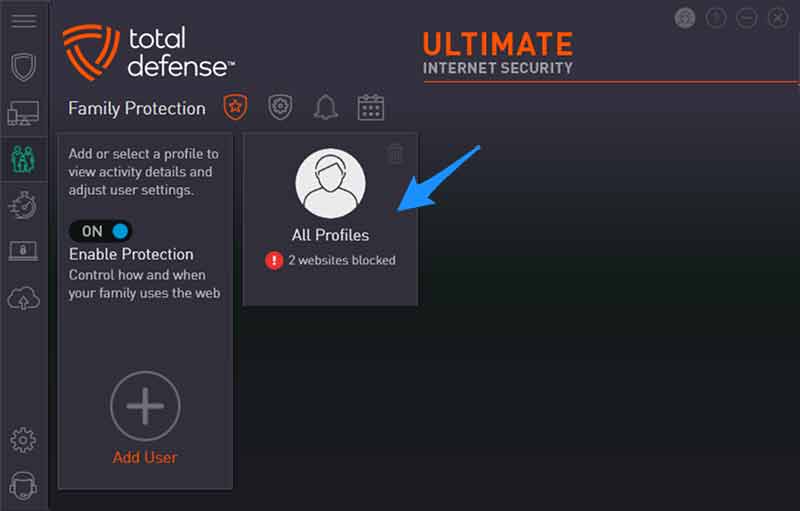 3. Click "Summary" and select "Blocked Sites"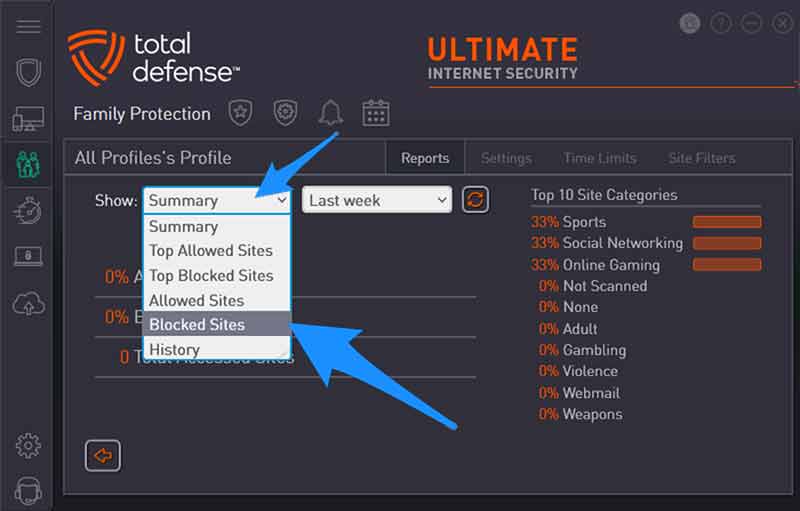 A list of blocked websites will be displayed, with Address, Category and Reason.

Note: This information pertains to website filtering on Total Defense Premium, Unlimited, Ultimate, and Internet Security Suite software.