1.  Please login to your account at totaldefense.com/myaccount and select the "Subscriptions" tab.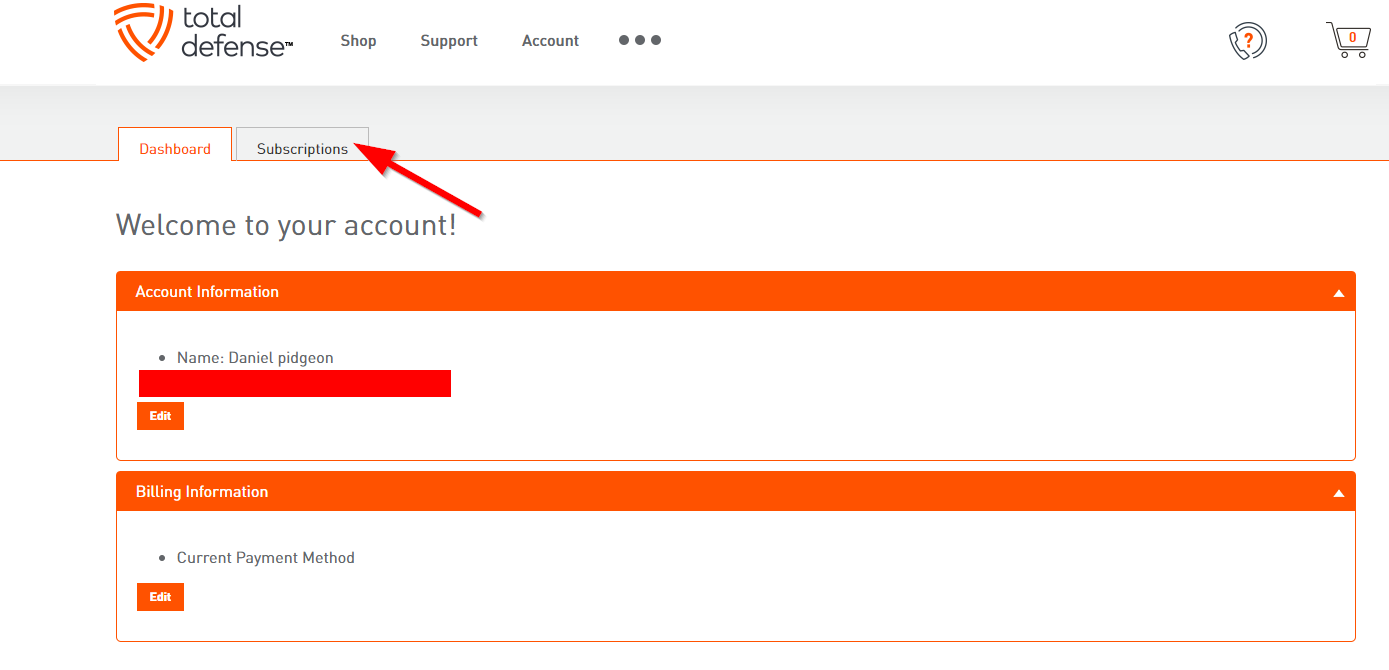 2.  Click on the orange "Download" button.

3. A new window will open providing you with your download link under Security for Mac.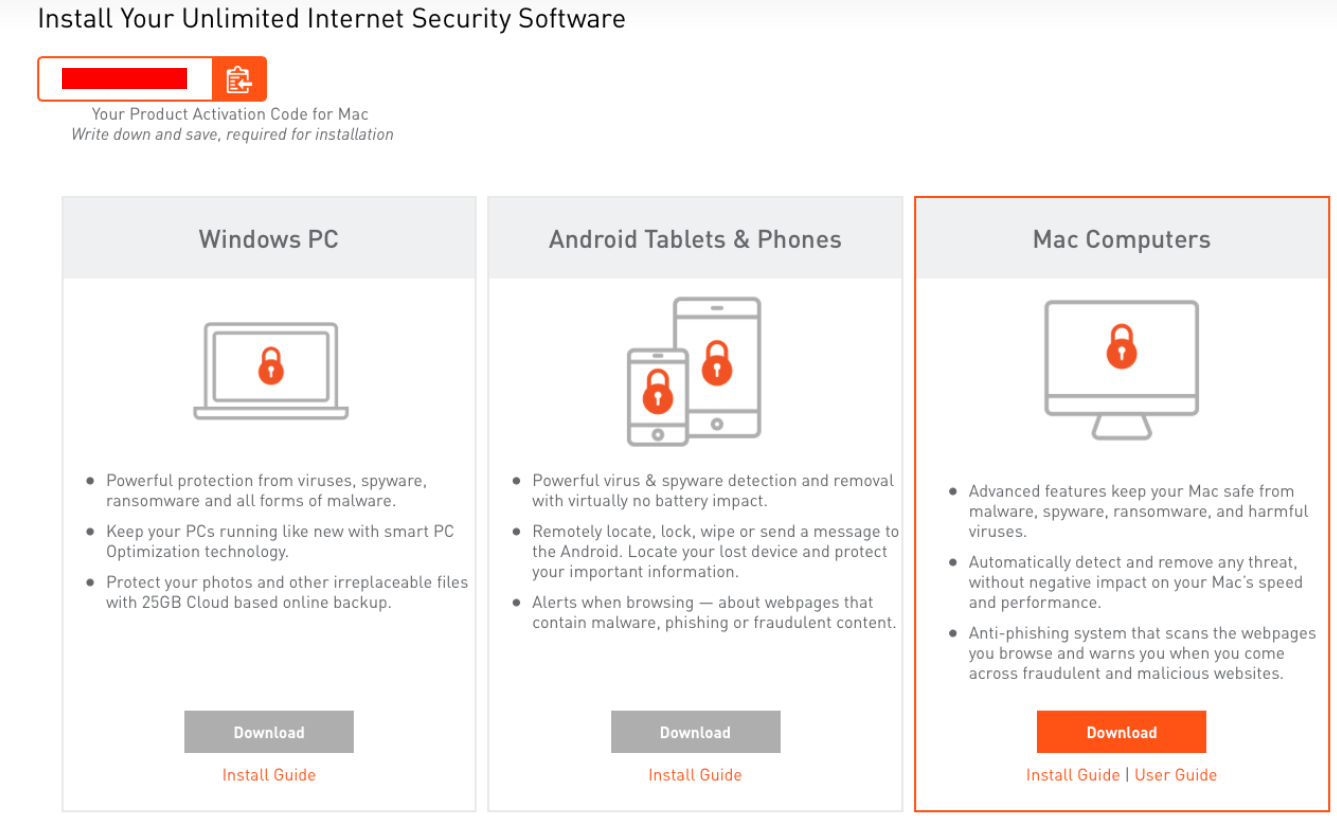 4. Click the newly downloaded file to launch the installer.

5. Once the new window opens click "Continue" to start the installation process and follow the on-screen instructions.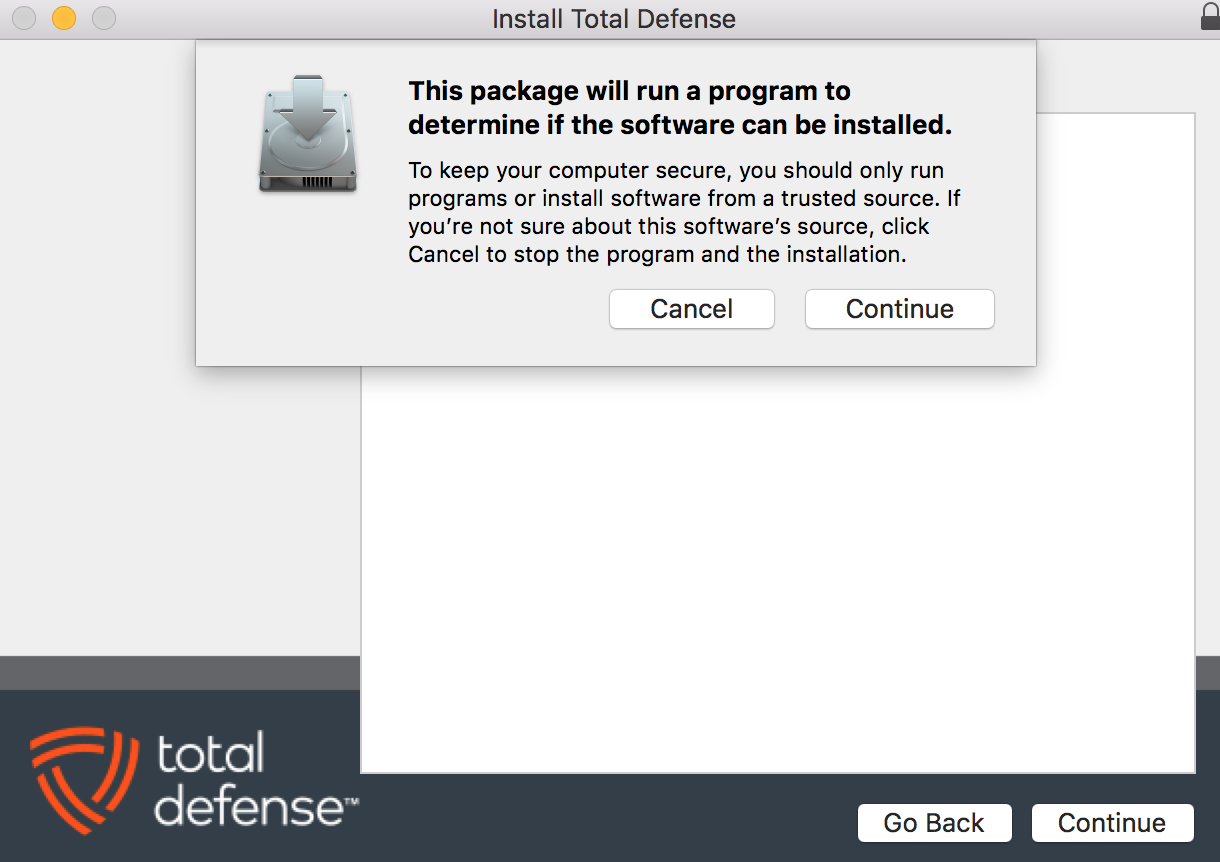 6. Click "Agree" to continue.

7.  Click "Install" and enter the current user or administrator password and click Install Software when prompted to continue the installation.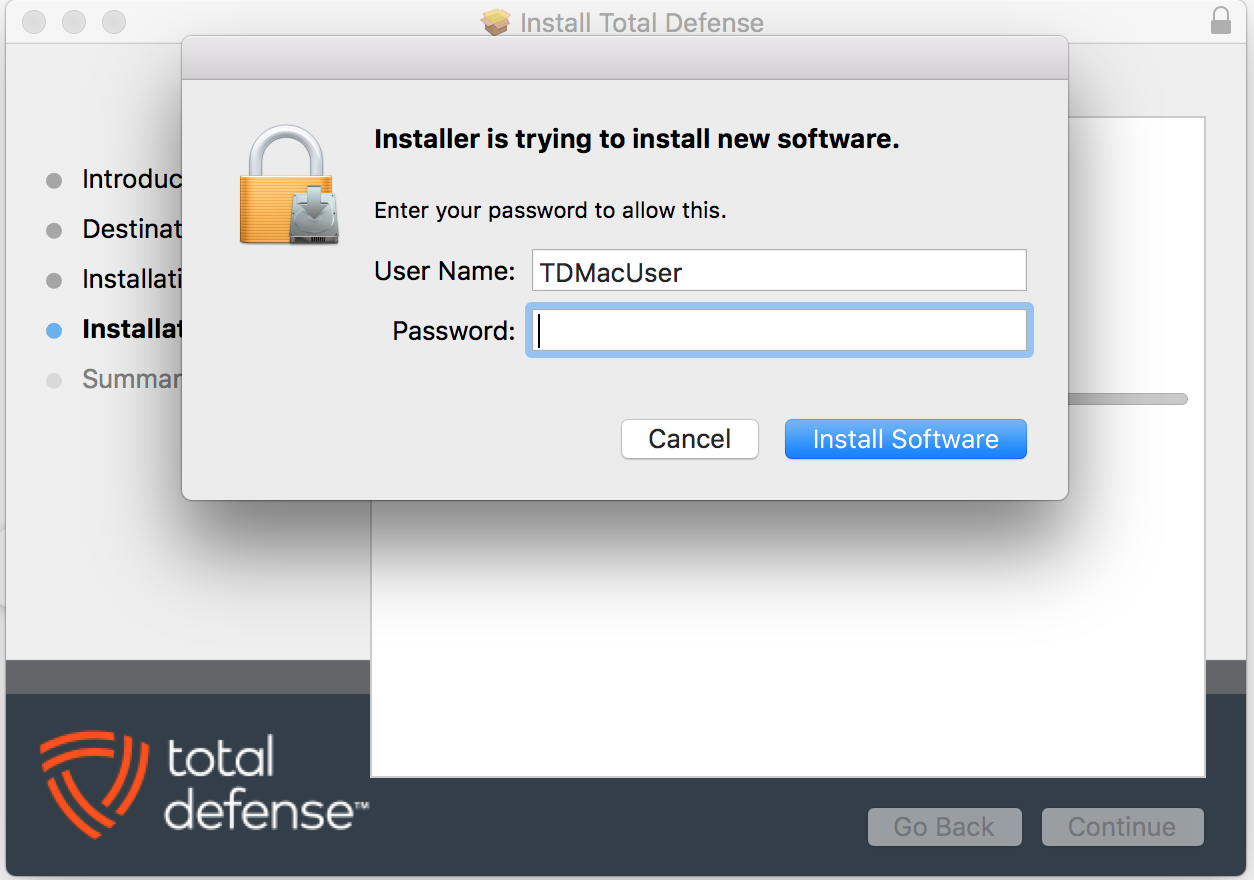 8.  Allow time for the product to install.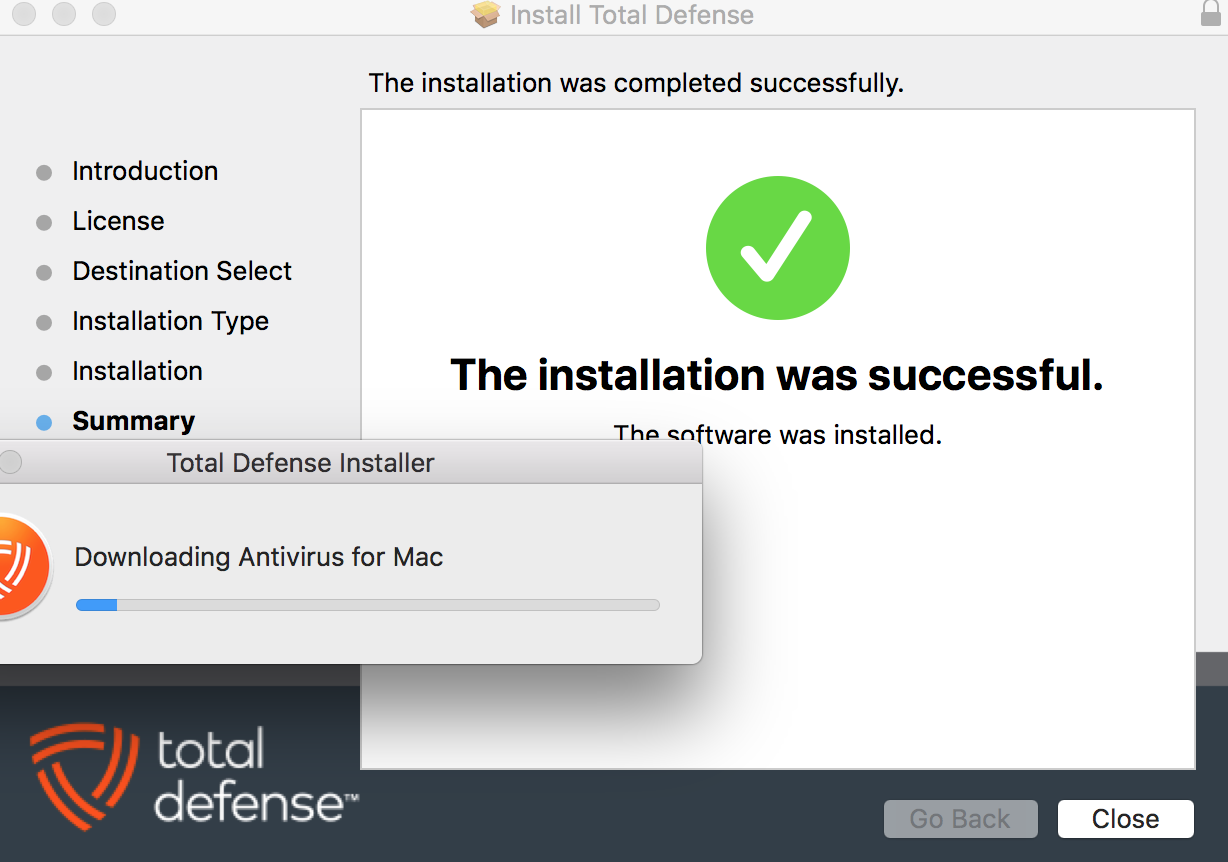 9. A new window will open and prompt you to sign into your Total Defense account to complete the installation/activation.

10.  After activation you will be asked to configure some security settings.  You can either enable them now or enable them later.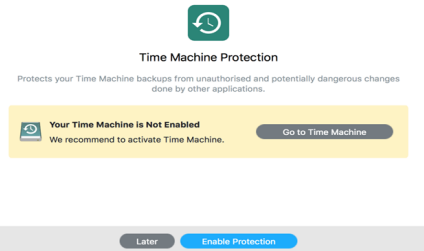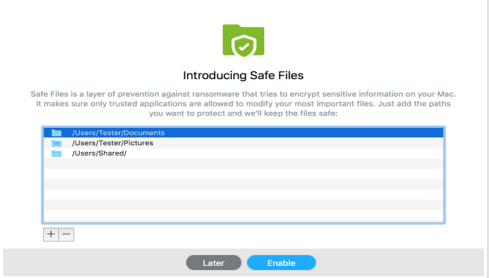 11. When you close the window your installation will be complete and the Total Defense Anti-Virus software will be installed on your Mac OS device.