1. To download the software, go to our download page and scroll to the bottom of the page. From the drop down menu, choose Total Defense Premium or Unlimited depending on your subscription level. Note: To determine your subscription level please check the following support article: How Do I Know Which Product I Have?
2. You will see a welcome to your product page. You will need to enter in your Product Key here and click Submit to continue.
3. A new window will open and you will need to click the Download link under Security for Mac.
4. After clicking the download button you will be brought to another landing page that has the valid activation code for Mac OS and another button labeled Download Now that you need click to receive your download.
5. Click the newly downloaded file to launch the installer.
6. Once the new window opens click the PKG file to start the installation process and follow the on-screen instructions.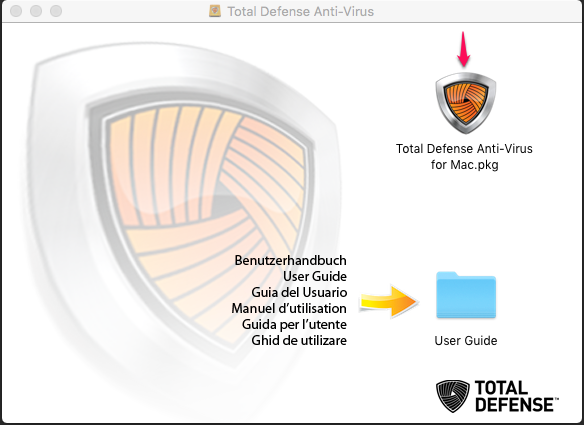 7. Enter the current user or administrator password and click Install Software when prompted to continue the installation.
8. A new window will open where you will need to click Enter key to continue the installation.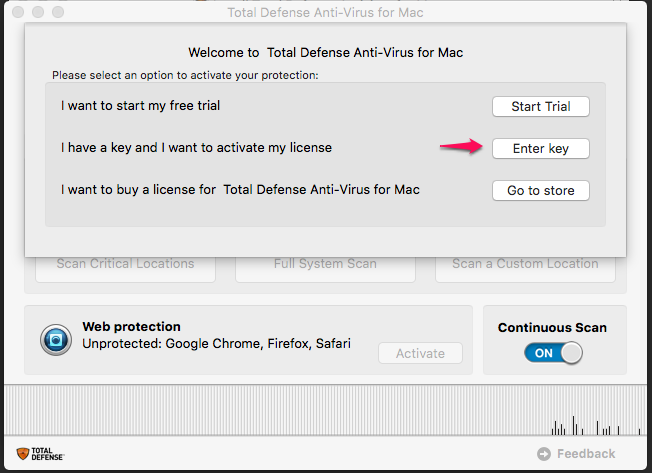 9. A new window will open where you will need to enter the 7 character activation code that you received in step 4 of this guide and then click Activate.
10. A new window will open where it will list the total number of days left in your subscription, your license key, and license types. You also have the option to buy a new license or enter a new product key if desired. Click Close to complete the installation.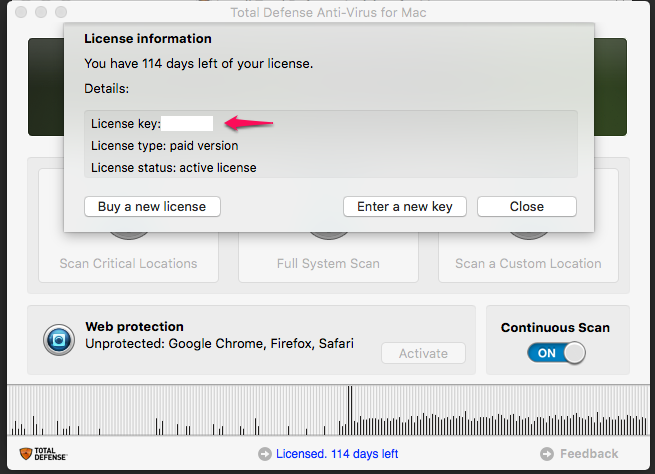 11. When you close the window your installation will be complete and the Total Defense Anti-Virus software will be installed on your Mac OS device.